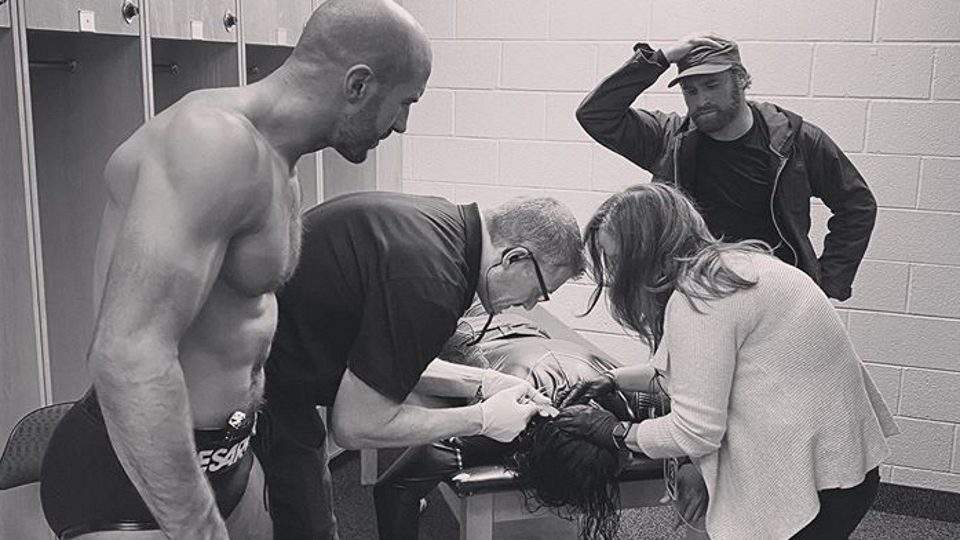 Former WWE Intercontinental Champion Shinsuke Nakamura has shared an update following an injury scare on SmackDown last night.
For the finish of the 'Symphony of Destruction' match, Braun Strowman powerslammed Nakamura through a piano, except they didn't go through it and instead the back of Nakamura's head bounced off it and started bleeding.
The Japanese sensation has since taken to Instagram to post a couple of photos and issue an update:
https://www.instagram.com/p/B8263c4Bsjv/
Hopefully Nakamura is indeed fine and there's no further damage, because as we know head injuries aren't something to play around with.