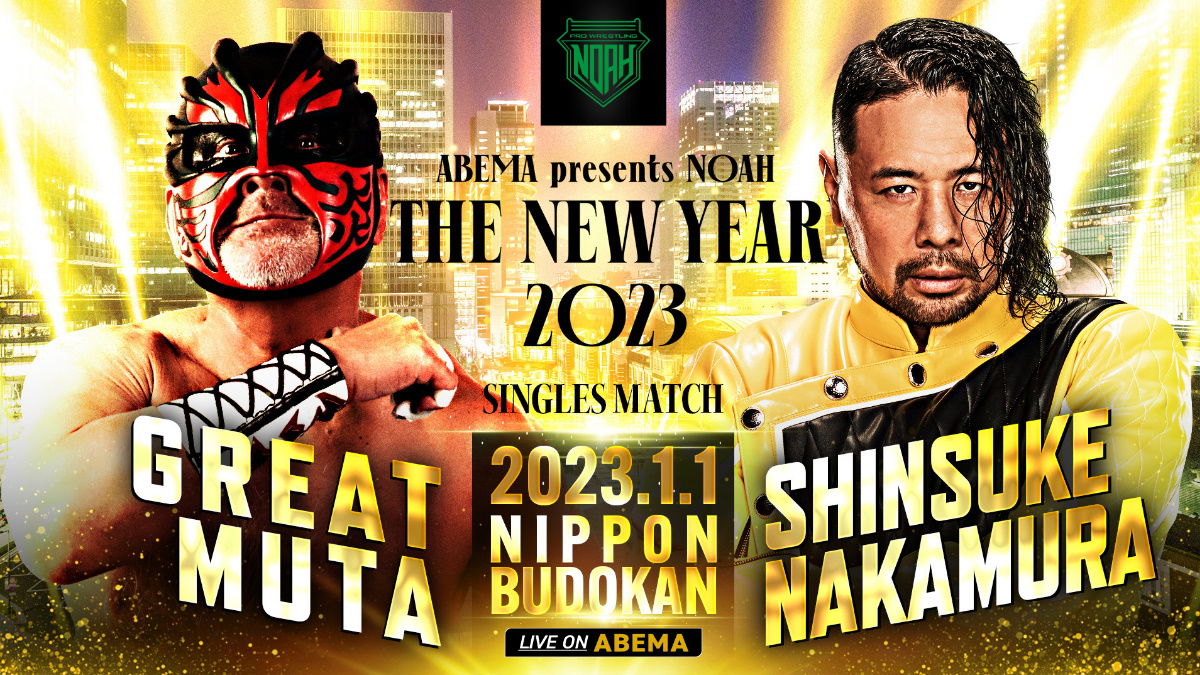 Shinsuke Nakamura wants to go all out and enjoy the moment against The Great Muta.
On January 1, Shinsuke Nakamura will return to Japan for Pro Wrestling NOAH when he faces The Great Muta in one of Muta's final matches of his storied career.
Nakamura has been signed with WWE since 2016, but he has been given the greenlight to take the bout as Muta requested to face the SmackDown star.
Speaking to Pro Wrestling NOAH ahead of the match, the former IWGP Heavyweight Champion was asked how he felt about Muta picking him as one of his final opponents. Nakamura answered:
"Surprise. We had no direct relationship. We had fought twice and I lost both times."
"As the pro wrestler Shinsuke Nakamura, there is no way I'm having a positive impression towards him, but when I heard I was chosen as one of his last opponents, I felt honored that he had remembered me somewhere inside him."
Reflecting on his past and always being a fan of Muta, Shinsuke said:
"Remembering the young days when I was a fan of him, it's amazing. I wish I could tell 'you're amazing' to me as a kid."
"Ever since I became a pro wrestler, he's a wrestler to look up to, but at the same time, a rival. That's how I've been taught ever since. Great Muta, (Masahiro) Chono, the young day's idols were rivals to me."
"They were my enemy, especially since I lost twice to Muto. I was young, and since I was young, I was beaten up completely. I'm thinking that was going to be the last chance to meet him."
Discussing how the match came together, Nakamura stated:
"It's really an impossible situation to occur. Everything is special. You know, this year, many people had passed away or retired."
"In the midst of changing times this match miraculously took place versus Great Muta. It is a special match in every way."
"Of course, I take it special, it's Great Muta that I'm having a match with. It might not be the last match of his career, but it's a great pleasure that he chose me as one of his last opponents. 'Special' is not enough for this match, but it is a miracle in the division of the generation."
Stay up to date with Shinsuke Nakamura's WWE win-loss record in 2022 (for televised matches) at this link.
Transcription via Fightful
Think you're a wrestling mastermind? Well you can prove it by taking quizzes in our brand new quiz section! Don't forget to tweet us your results!