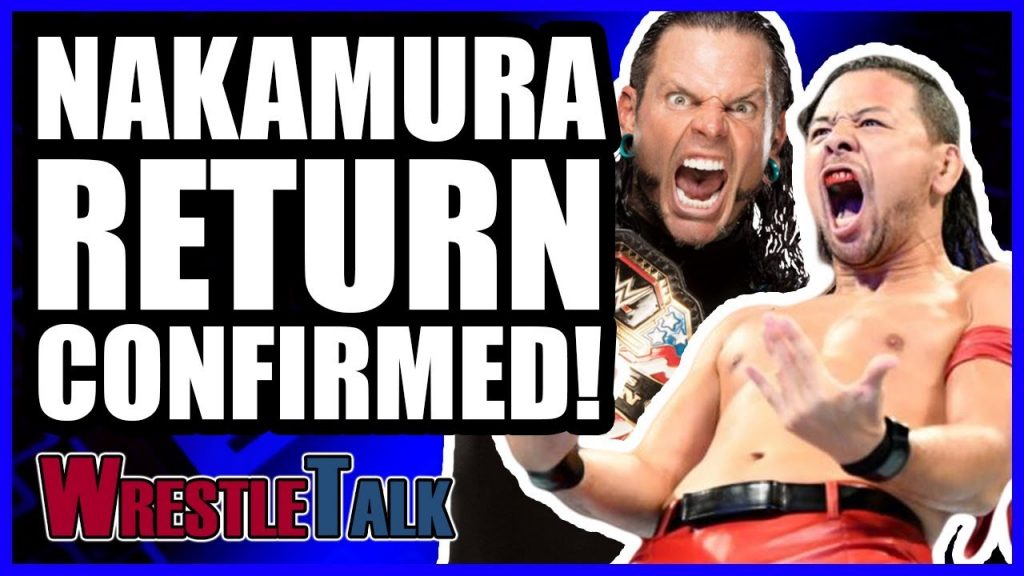 Shinsuke Nakamura's return confirmed! Team Hell No have their first match in five years! And let's just pretend that Sanity debuted on this show and forget about the previous two weeks.
Reunited And It Feels So Good
Team Hell No opened the show, being interviewed by Renee Young. Kane explained that he came back to Smackdown to help Daniel Bryan because he was getting himself in trouble with the Bludgeon Brothers. They then had a fun argument about whether or not Kane has always had Bryan's back – considering that he has previously Tombstone'd him around the ring and tried to abduct his wife – before The Usos came out to interrupt. They claimed that Team Hell No shouldn't have a title shot so early and then PAIGE HERE made a match between the two for tonight – and if The Usos won they would be inserted into the Extreme Rules title match. This was a good segment. Reminding us how much fun Bryan and Kane are together, putting over The Usos' accomplishments, and giving the main event steaks. This was a thumbs up.