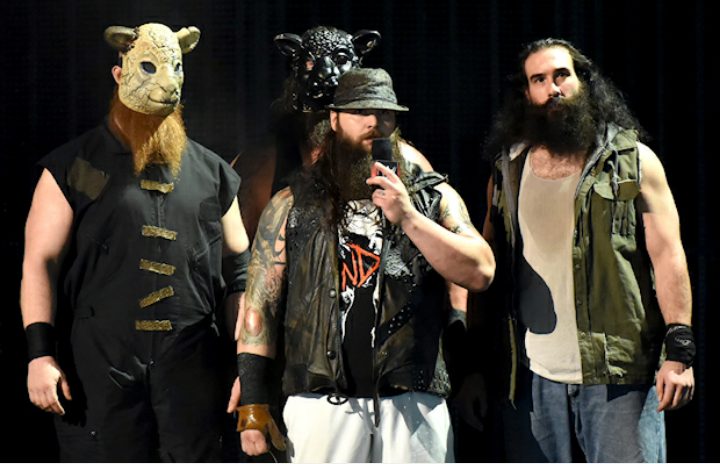 Just as it has been revealed that there was an internal pitch to have Bo Dallas join The Wyatt Family, a former WWE star has claimed that there were talks of him joining the faction several years ago.
Viktor revealed in an interview with Wrestling Inc that there were plans to have him as part of Bray Wyatt's stable before people within WWE shut the idea down and had him form The Ascension tag team with fellow former WWE star Konnor.
"I suffered a couple of little minor injuries while I was there. I just started rolling, this was kind of before I got put in Ascension. I'd been working with Seth [Rollins] a ton, and I was in a three-way dance with him and Leo Kruger (Adam Rose) somewhere three hours north of here. And it was one of the very last things in the match, and Seth was just throwing me back into the ring. And I remember my knee just suddenly gave out when I went to stand up and finish the match. And it was such a good match. It was really good. We had so much fun.

"I just remember somebody being like, 'It was so much fun.' I go, 'Yeah, I'm not walking out of here,' and so then after that, it was kind of a weird scramble where I was almost in The Wyatt Family for a little while. And then after that got shut down, Hunter (Triple H), under the suggestion of Norman Smiley who had been saying it for years and Billy Kidman who said, 'Hey Vic should be in The Ascension.' That's kind of how that happened. NXT had already kind of formed, but we were still in Tampa. We hadn't moved to Orlando yet."
Besides from some brief stints from both Daniel Bryan and Randy Orton in 2014 and 2016-17 respectively, the only full-time members of The Wyatt Family were Erick Rowan, Luke Harper, Braun Strowman and obviously Bray Wyatt.
What are your thoughts on the above story? Let us know in the comments on Twitter or Facebook.