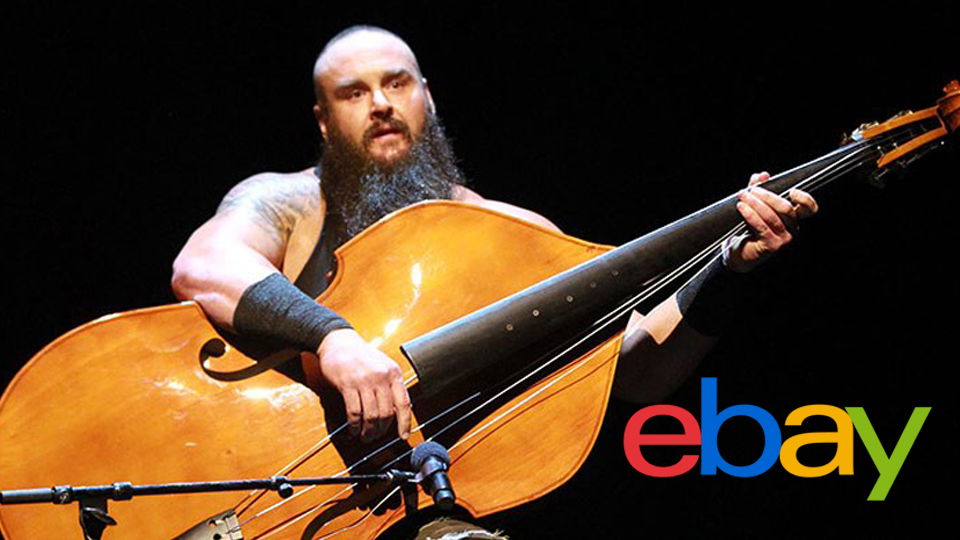 A large piece of the double bass Braun Strowman smashed over Elias' back on the February 12 taping of RAW is headlining a WWE auction on eBay.
The obliterated instrument, of which half is being auctioned, has been signed by the 'Monster Among Men', and at time of writing is selling for $1,425 with 15 hours of the auction to go.
The auction, which is on the WWE's official eBay page, comprises 13 separate items, and also includes a signed replica of Carmella's Money in the Bank briefcase. If you won it, you would no doubt be using it a lot more than she has since James Ellsworth – sorry, I mean, since SHE won the briefcase back in June 2017.
Her briefcase is currently the most expensive item in the auction at $2,250.
Also being auctioned is a replica of the Intercontinental Championship signed by The Miz, signed t-shirts worn and baptized in the sweat of both Mandy Rose and Sonya Deville, and a chair from RAW 25 signed by Shawn Michaels, Razor Ramon and X-Pac.
So if you've been wondering what to do with that spare $10,000 you found between the couch cushions, look no further. And if anyone wants to buy me an early birthday present, that would be fine too.
All the items can be found here, so good luck with your bidding!