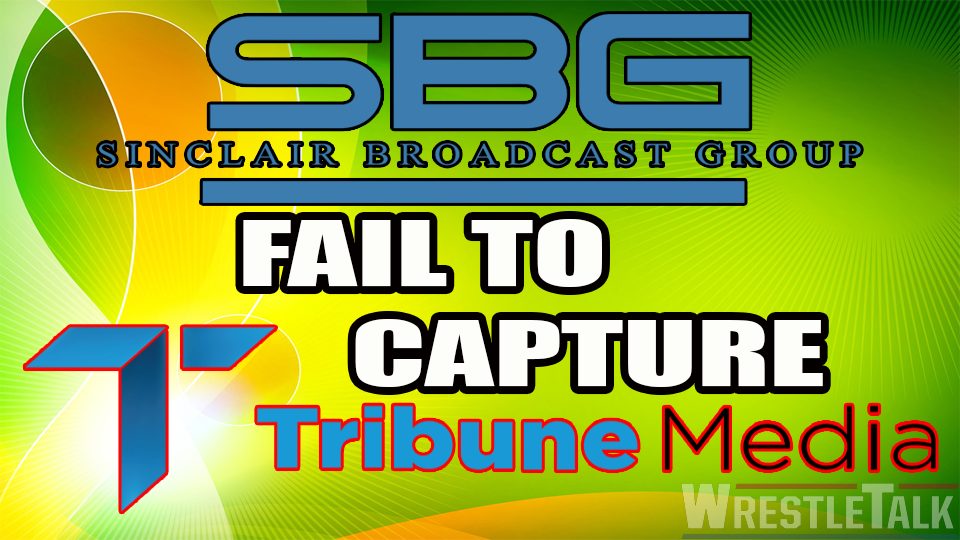 The Sinclair Broadcast Group, owners of Ring of Honor, has had its bid to acquire Tribune Media Company scuppered.
This is seen as the final blow to an acquisition that has been facing hurdles from the outset. Sinclair is already the largest local television operator in the United States, and the Federal Communications Commission (FCC) was critical of allowing it to gain even greater control of the airwaves.
After several lacklustre attempts to appease the FCC, it now appears that Sinclair's dance partner has had enough. Tribune Media issued a press statement earlier today, in which it announced the termination of the proposed merger and that it has filed a lawsuit for breach of contract. The alleged breach arises from Sinclair's unwillingness to shed enough TV stations to gain FCC approval for the acquisition to go ahead.
https://twitter.com/tribunemedia/status/1027504213486645248
The breakdown of the merger comes as bad news for Ring of Honor and its fanbase. The proposed deal would have allowed Sinclair to reach 7 out of 10 households across the United States, including in major markets like New York, Chicago, and Los Angeles. This would have been a significant boost to ROH, affording the promotion greater exposure across the country.
With the TV deal apparently out of the question though, it seems that ROH will simply need to focus on selling out Madison Square Garden ahead of the G1 Supercard show.
Related Content:
Jim Ross SHOOTS on CM Punk ROH Return
Justin Thunder Liger Headed to ROH!
What is the best way for Ring of Honor to expand its influence? How excited are you for the G1 Supercard show at Madison Square Garden? Share your views in the comments below and don't forget to get in touch with us on Twitter. Also, come join us on Discord, where you get to chat with the entire Wrestletalk Team about whatever's on your mind.