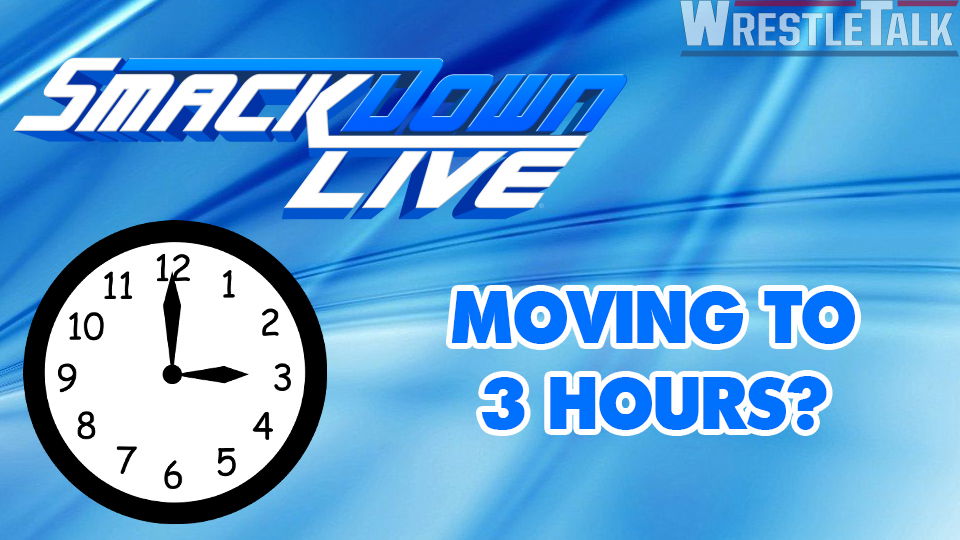 Earlier this week, the WWE was close to a new deal with NBC Universal to continue to air Monday Night Raw on the USA Network. The agreement is estimated to be worth a jaw dropping $400 million a year, but this left many wondering where this would leave Smackdown Live since it was not a part of the proposal.
According to Kristopher Tapley of Variety, it seems that NBC Universal is letting Smackdown Live go on the open market for competitive bidding, which could mean that some interesting changes are coming for the blue brand in the near future.
Tappley stated in his article:
Front running contenders for "SmackDown" rights include Fox, Facebook and Amazon. With the recent news that Fox will be sharing Ultimate Fighting Championship rights with ESPN, a few holes could open up in its scheduling that would present a great fit for WWE's programming.
A deal with Facebook or Amazon would be groundbreaking for the profressional wrestling world as a whole but with the struggling viewership of the recent Mixed-Match Challenge on Facebook, a social media deal may not be "best for business".
Here's where things get really interesting though: Tapley continued that a new deal could see the length of Smackdown Live increased:
One option open to "SmackDown" is moving from a two hour to threehour format akin to "Raw." That would obviously inflate the show's advertising potential, which might even be an enticing lure for suitors.
This may upset longtime fans of Smackdown Live who would argue that the show is concise and well paced, and that is tailor made for their roster which has mostly been overpowered by Raw's overall depth. However, this has swayed in Smackdown's favor this year with it possessing he best tag team division in years and showcasing main event talent like AJ Styles, Shinsuke Nakamura, Daniel Bryan and Samoa Joe on a regular basis.
A longer show would more than likely mean over saturation of the product with this evidently happening with the 'Red Brand' over the years. If this does happen, one potential positive is the notion of seeing longer main event matches with marquee Smackdown Live talent (like the recent Daniel Bryan vs AJ Styles dream match) which doesn't sound so bad at all.
What do you think about the possibility of Smackdown Live moving to another network and turning into a three hour show? Let us know in the comments below or on our Twitter page.