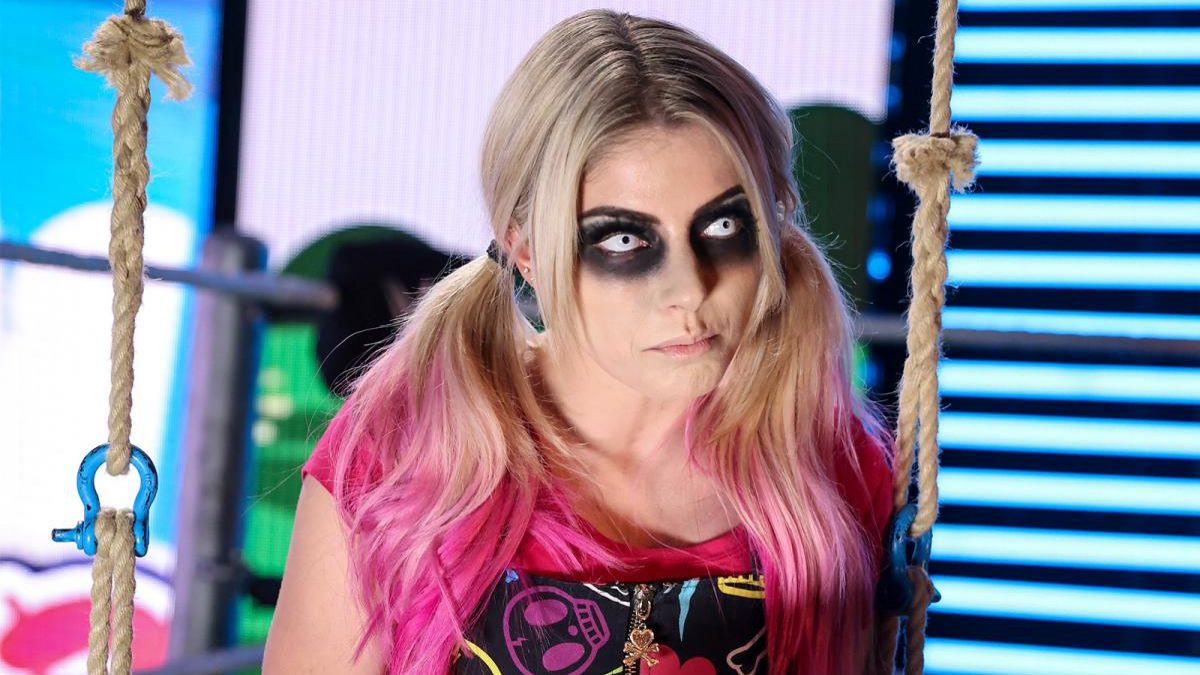 A WWE SmackDown star appears to be interested in forming an alliance with Alexa Bliss despite Bliss seemingly having her own path planned.
Alexa Bliss has had quite an interesting Twitter exchange with former rival Sasha Banks, and it seems like Banks might actually be hoping to be on Bliss' side.
After all, who in their right might would want to be on the opposite side of the weird voodoo powers of Bliss and Lilly right now?
Banks tweeted: "Show me again, the power of the darkness", to which Bliss responded: "Gladly … always room for more on the playground".
If that wasn't enough, Banks replied to that one with a very simple: "Let me in ".
While they're separated by the brand split right now, this does suggest Banks has at least an interest in working with this current spooky version of Bliss at some point in the future.
Bliss appears to maybe be starting some kind of program with Shayna Baszler after last week's Raw, and reports have indicated Nikki Cross could make a return by Bliss' side.
Bliss cost 'The Fiend' Bray Wyatt his match at WrestleMania against Randy Orton, but Wyatt has been off TV ever since then.
What are your thoughts on the above story? Let us know in the comments on Twitter or Facebook.