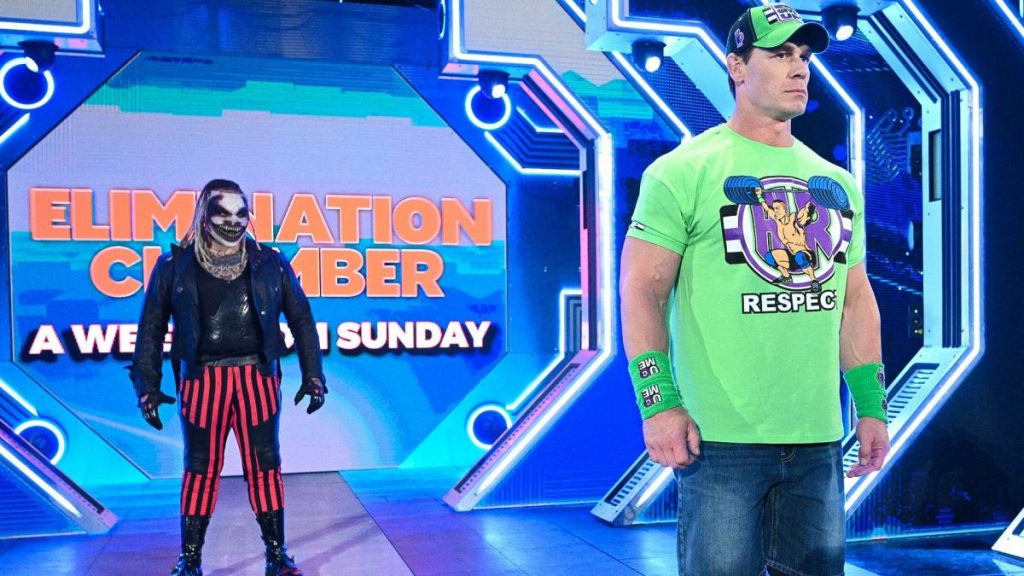 Last night's SmackDown was the first episode of WWE TV since Super ShowDown where Goldberg defeated The Fiend for the Universal Championship.
The show kicked off with Goldberg being challenged to a match by Roman Reigns. The Universal Championship match was later confirmed for WrestleMania.
That was not all, as former WWE and World Heavyweight Champion John Cena made his return to TV. In his first televised WWE appearance of the decade, Cena said that he would not be part of WrestleMania this year.
However, Cena was then confronted by The Fiend, with Bray challenging his former rival to a match at WrestleMania. Cena then accepted.
ShowBuzz Daily is reporting that last night's SmackDown brought in a very respectable 2.716 million viewers. The first and second hours averaged 2.736 million and 2.697 million respectively.
For comparison, last week's show brought in 2.49 million viewers, meaning this week's show brought in around 200,000 more. With Cena and Goldberg both set for big 'Mania matches, SmackDown may consistently average viewership in excess of 2.5million.