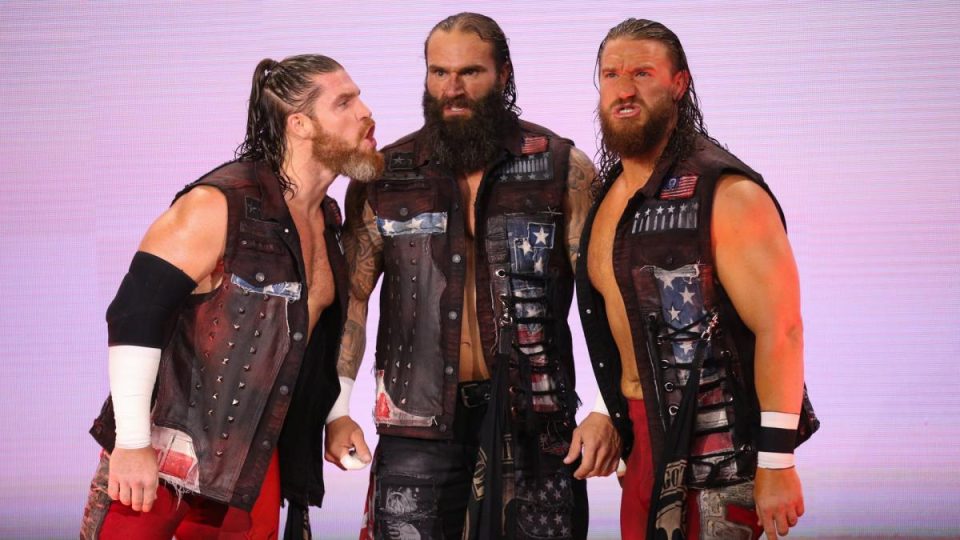 WWE star Jaxson Ryker has not endeared himself to the WWE fanbase or locker room over the last week or so with some rather controversial comments regarding Donald Trump and the Black Lives Matter movement.
Not only has the Forgotten Sons member showed his support for Donald Trump at a time where public opinion of the President is probably at its worst, but social media posts from several years ago have been uncovered that show Ryker calling the Black Lives Matter movement "garbage".
Both incidents have been said to have legitimately angered several members of the WWE roster, with Wrestling News corroborating this report by adding that some of the roster are hoping to "run into" Ryker backstage at next week's TV tapings.
The site reports that one WWE star wants to bump into the former NXT star so they can educate him on why his comments have angered such a large portion of the WWE roster:
"He's a good guy and I don't think he's racist. I just think he grew up in a different environment and [he] didn't have to deal with racism so he doesn't get it. I hope he seeks out someone who can educate him on why people are outraged."
While some of the locker room have been angered by Ryker's comments, it is believed that there are some who not only don't see the issue with what he said, but actively share the same beliefs, especially with regards to Donald Trump:
"There are some who are not bothered by Ryker's comments and many people in WWE are Trump supporters."
WWE reportedly does not see Ryker's comment as a sackable offense, despite the outrage that we have seen from a number of current and former WWE star in response.