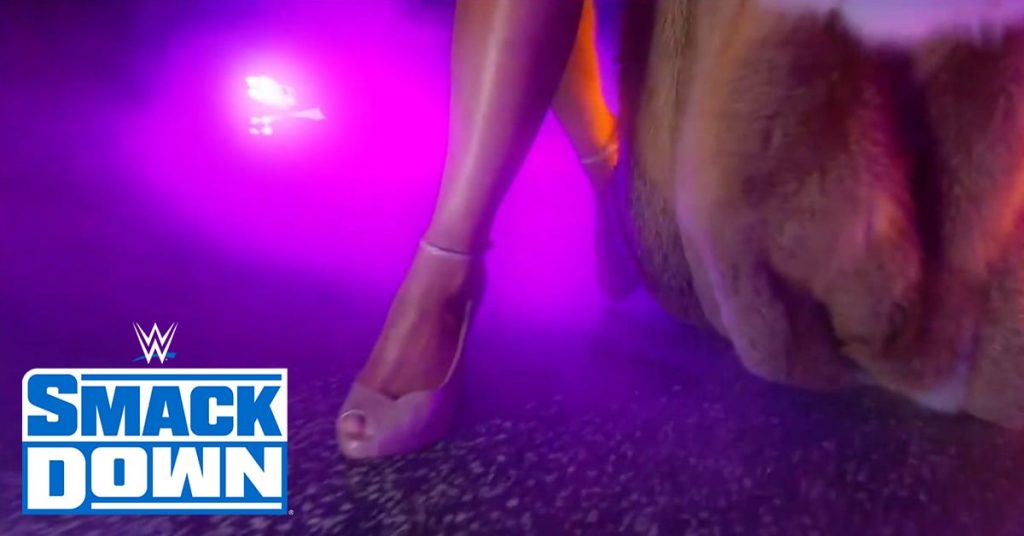 Last week on Friday Night SmackDown, a hype package aired for a mysterious woman, showing only her legs. At the time, it was speculated that this could be a returning Eva Marie or Chelsea Green.
Another hype package aired on this week's show, and one Twitter user has been able to use the clip to find out who the mystery woman is, and it interestingly is neither Eva Marie nor Chelsea Green.
Twitter user @_mitchellmcleod posted the following image on Twitter of a tattoo on the arm of the woman shown in the video package last night. He claims that this tattoo is the same one that Carmella has, attaching a picture from her Instagram.
We have not seen Carmella wrestle on WWE TV since she defeated Mandy Rose on the 04/25 episode of Friday Night SmackDown over four months ago now. It seems like she'll be returning with a new gimmick in the future.