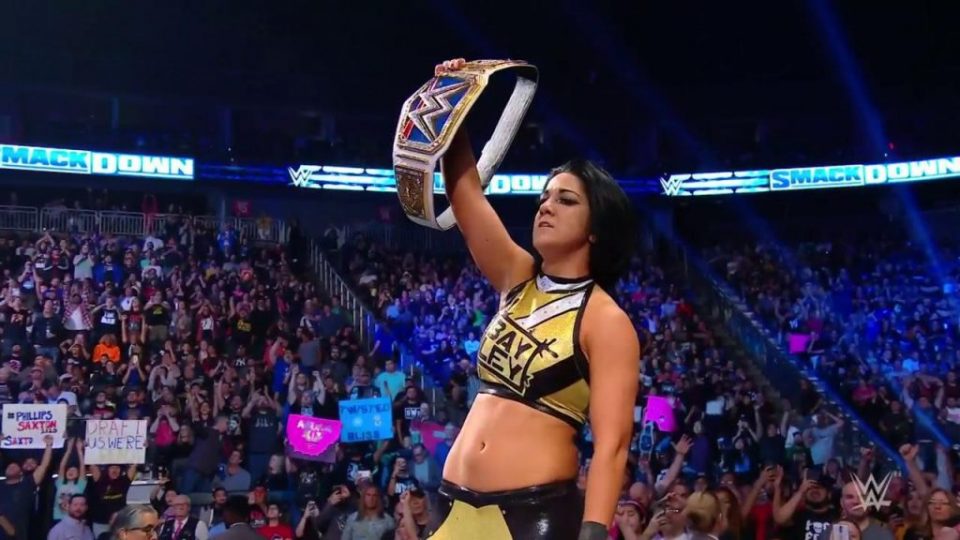 WrestleMania season is upon us and the card is beginning to take shape. We now have a potential spoiler on one of the planned championship matches, courtesy of Wrestling Observer Live.
Bryan Alvarez revealed today who the planned opponent for Bayley is. As of this writing, Naomi is the set for the match.
Naomi has been involved with Bayley since her return at the Royal Rumble. While Carmella received a SmackDown Women's Championship on last week's episode of SmackDown, Naomi has yet to receive such a match.
Carmella and Naomi will compete in a singles match this week for a shot at Bayley at Super Showdown. If this report remains accurate, it seems likely that Carmella will challenge at Super Showdown and Naomi at WrestleMania.
Who do you want to see challenge Bayley? Let us know on Twitter!