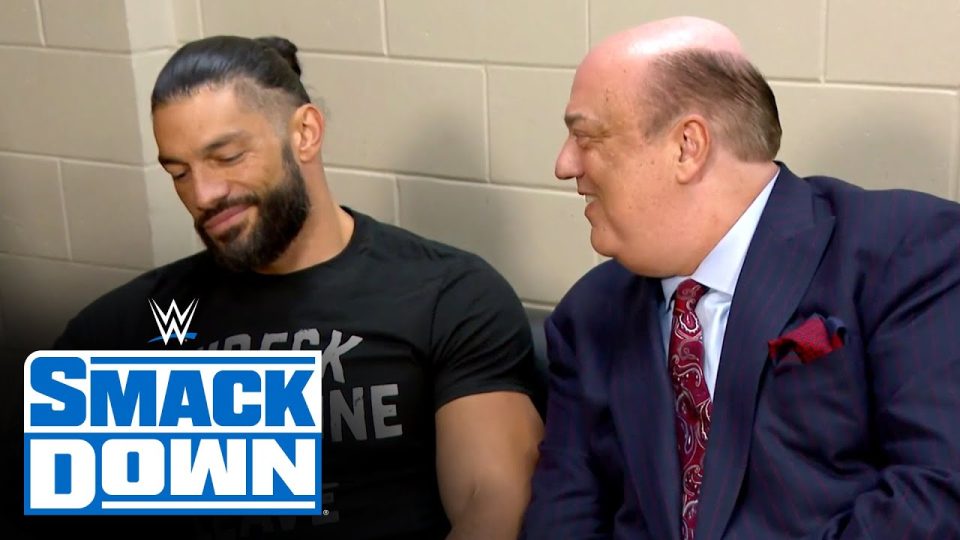 WWE's plans for Roman Reigns and Paul Heyman have been revealed in a new report, but do be warned this post likely contains spoilers for the near future.
WrestlingNews.co reports that the latest plans in WWE call for Roman Reigns to win the Universal Championship at Payback tomorrow in the three-way match against Braun Strowman and defending champion "The Fiend" Bray Wyatt.
The report adds that although Reigns is being positioned as a heel right now, WWE has realised he's probably going to get a very positive reaction when fans come back, and the eventual goal is still for him to be the 'ultimate babyface' on the same level as John Cena.
It was also added that something like this was already planned for after WrestleMania where Reigns would have won the Universal Title from Goldberg and had a chip on his shoulder, but obviously all that got thrown out due to the COVID-19 pandemic and Reigns staying at home.
Wyatt only won the title from Strowman on August 23 at SummerSlam, meaning his reign will only have lasted seven days if Reigns does win tomorrow, making it the second-shortest in the history of the title, ahead of only Finn Bálor who had to relinquish it due to injury one day after becoming the inaugural winner in 2016.
Reigns is also a former Universal Champion, and he never lost the title either, having to relinquish it in October 2018 due to being diagnosed with leukaemia.