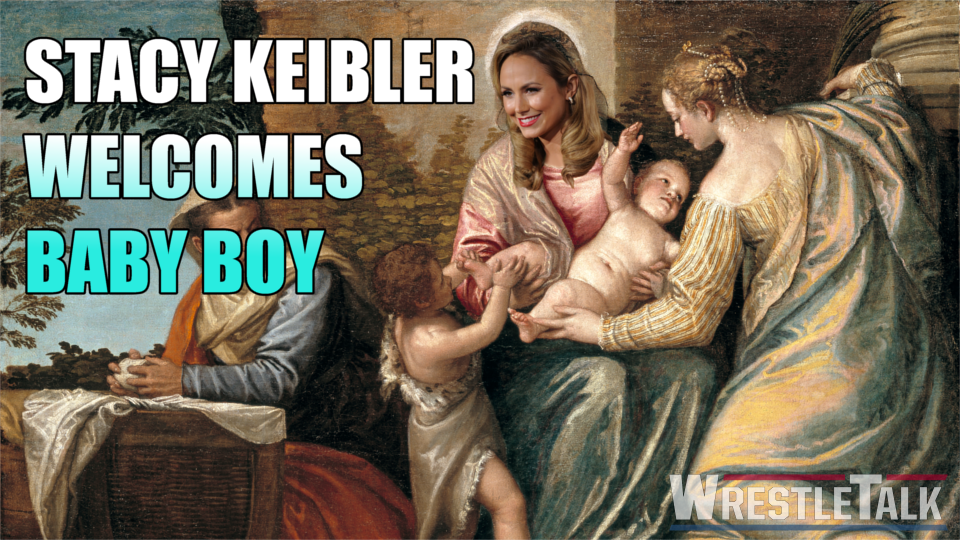 Former WWE superstar Stacy Keibler announced on Instagram recently that she has given birth to her second child, a healthy boy named Bodhi Brooks Pobre. Stacy, along with husband Jared Pobre, welcomed Bodhi with the following post:
https://www.instagram.com/p/BkjF17uB1KR/?taken-by=stacykeibler
As the post indicates, Keibler's child was born several days ago on June 18th. Like Stacy's firstborn, Ava Grace (age 3), Bodhi was a drug-free home birth. Keibler kept much of her pregnancy a secret, revealing that she had been with child just this month.
After making her name in WWE's edgy Attitude Era in feuds with Trish Stratus, and valet roles with the Dudleys and Scott Steiner, Keibler parted ways with WWE in 2006. She would go on to appear in a variety of media, such as TV series Chuck and George Lopez. She even went on to date George Clooney before marrying Jared Pobre, founder of Future Ads, in March 2014.