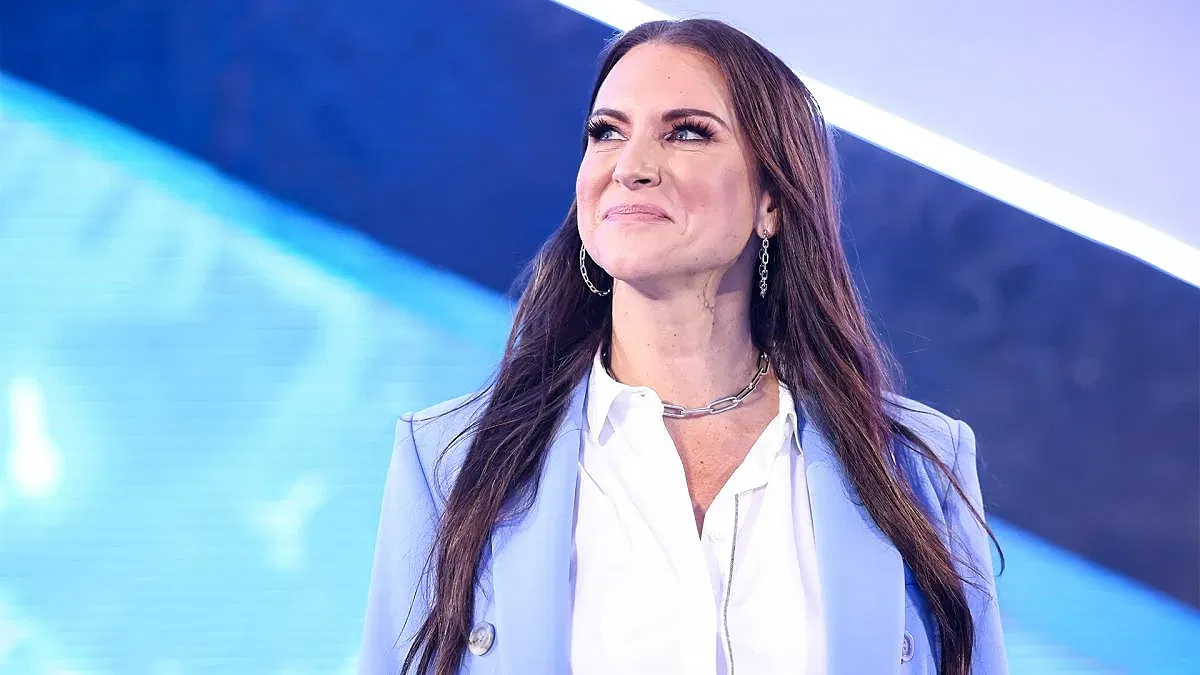 WWE Chairwoman and co-CEO Stephanie McMahon believes that WWE needs to listen to its fans and consumers to stay ahead of the curve.
During MTM's Live Visionaries Webinar, McMahon noted that it is important to listen to the conversations that people are having to know how to reach them.
Stephanie said:
"It's really important to have your finger on the pulse of the marketplace. We have more listening tools than we ever had before. You also have to take into account live feedback, which is something we're uniquely positioned to get every week.

"We have focus group of 10,000 people telling us what they like, what they don't like and, probably most important, what they don't care about it, so we know to avoid that. WWE was, our philosophy is to be slightly ahead of the curve.

"Vince McMahon has been credited with pioneering the pay-per-view industry. He saw the opportunity for social media to really have that direct to consumer relationship. It's an opportunity to engage people in a different way.

"He started our business in a grass roots marketing, small town in Bangor, Maine promoting WWE. My grandfather said, 'If you can be successful promoting Bangor, Maine, he could move on in the company.' That's any early story. He applies that thinking.

"As soon as he saw social media, he thought, 'That's my rifle shot.' It's not 100% of a one person's job, it's 100% of everyone's job, to have that direct communication and think through that lens.

"We were one of the first to launch a OTT platform over eight years ago now and there are a lot of key learnings through that time period. At first, we required a six-month subscription, we learned that didn't work. We looked at all the different data points and usage and we evolved.

"Then, we started to see the shift in streaming and all these other technology giants getting into the business, we realized we wanted to be slightly ahead of the curve and recognize that we're not a technology company and we don't want to pivot and become a technology company, we want to focus on what we do best, which is storytelling.

"We decided to license WWE Network to Peacock and internationally, we've been announcing several deals that are rolling out as well. How do you stay connected to that audience and know what's coming next in terms of media? You just have to listen.

"You have to listen to your fans, your consumers, listen to your kids, your peers. You have to be listening constantly and watching where, for example, gaming has become a big priority for WWE because that's where the majority of the next gen audience is.

"How are we going to be reaching next gen? That evolves and changes more than anything. You have to look at the platforms they are using, the conversations they are having, and have conversations yourself to know how to reach them. It's the listening that's number one."
Stephanie McMahon and Nick Khan were named co-CEOs of WWE following Vince McMahon's retirement announcement on July 22.
Stephanie's husband Triple H was put in charge of WWE creative.
For everything we currently know about Vince McMahon retiring, click here. You can find further updates and follow-ups on Vince McMahon right here.
Transcription via Fightful. 
If you're in the UK but didn't manage to get tickets to Clash at the Castle on September 3, WrestleTalk is hosting a watch party at The Joiner on Worship in Shoreditch, London, and we'd love for you to join us! Click here for more details.