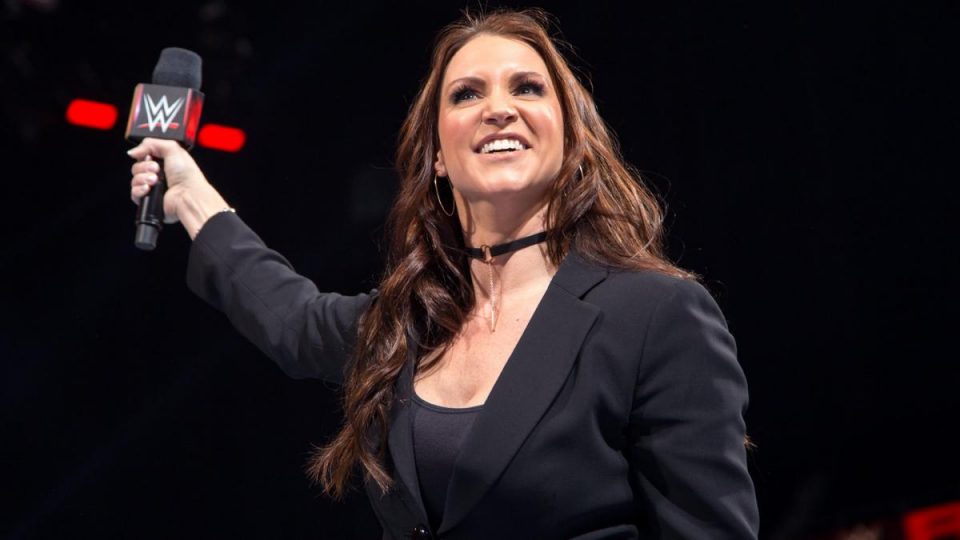 Stephanie McMahon recently sat down with The National to discuss several aspects of the WWE and what they have in store for this year. Among the topics mentioned are the current plans for the WrestleMania 35 main event, Roman Reigns' battle with leukemia, whether or not there will be a WWE Evolution II, as well as much more. You can check all of that out below:
McMahon on the chances of the triple threat for the WWE Raw Women's Championship between Ronda Rousey, Charlotte Flair & Becky Lynch closing the show at WrestleMania 35:
"It would mean more to me then I could describe for our women to be the main event at WrestleMania. Charlotte, Ronda and Becky could do it this year. There is so much momentum behind the story. They are so incredibly talented. I know they would deliver. But what I will say is that I hope it is the first of many."
Discussing what Ronda Rousey's rookie professional wrestling year has been like:
"I have loved watching Ronda Rousey's evolution. As a character and as a performer. She seems to have taken it a bit far lately and I just have to say I feel a bit bad for Becky and Charlotte."
McMahon on Alexa Bliss and Sasha Banks' historic match that took place in Abu Dhabi in 2017 and the importance it had:
"I will forever be grateful to our fans who were in Abu Dhabi that night that Sasha Banks and Alexa Bliss were allowed to compete for the first time and a chant broke out from both men and women, chanting 'this is hope, this is hope'. It was one of the most powerful moments in our history and it is what the women's evolution is truly about."
On whether there be a second all-women's pay-per-view taking place on the WWE Network following the overwhelming success of WWE Evolution last year:
"We haven't announced any plans yet for Evolution but we have a lot of things in the works right now. One thing that is important to note with Evolution that it was our first ever all-women's streaming special pay per view is that it trended No 1 world wide for two and a half hours during the last game of the World Series and during NFL Sunday Night Football. Both huge audiences in the United States but it was WWE Evolution that was trending No 1."
On Roman Reigns' recovery from leukemia
"Roman overcoming leukemia and announcing he had leukemia and sharing it with the world has been transformational for him as a person and in a way was transformational for the audience. It really brings full circle what life is all about and what is the most important thing in life and that is love. Roman talked about all the support that he got from the WWE Universe and how much it meant to him and now what he wants to do is use the WWE's platform and use his celebrity to give back to others who are also fighting. It is an amazing story. It is a true story. And I think Roman is going to be able to do amazing things."
Help support WrestleTalk by making your Amazon purchases through our affiliate link. Click here for the US and here for the UK.