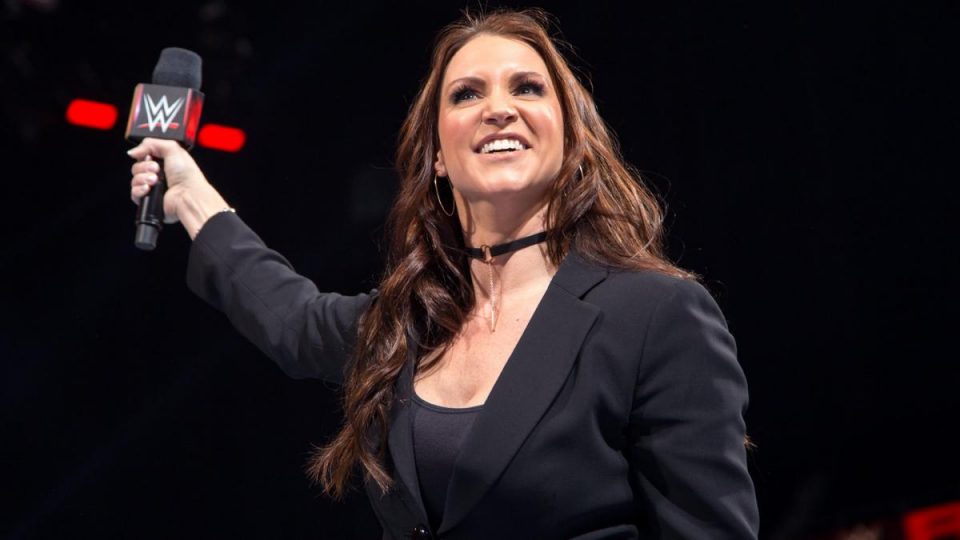 Throughout WWE's three brands, there are four championships available for female wrestlers. One main belt on each of Raw, SmackDown and NXT, and the women's tag belts, which supposedly can be won on any show, although they have rarely featured on NXT as of yet.
Given that WWE's female roster is incredibly small compared to its male roster, this feels like the right amount of belts, but WWE Chief Brand Officer Stephanie McMahon has discussed the possibility of a secondary belt being added to the above list.
First we'll make clear that Stephanie said no plans are in place at the moment, but say the possibility is there.
Speaking to Sportskeeda, she said:
"Possibly! I know there aren't any talks happening with regards to adding another Women's Championship at the moment, but possibly. As the Women's Division continues to grow, there may be a need for one."
It may just be that WWE wants to introduce a new belt so that Ronda Rousey can win everything when she returns, but with the relatively small roster I can't see this happening any time soon.
At the moment, WWE struggles to create even one engaging women's storyline, with the perfect example of this being Raw women's Champion Becky Lynch going for the tag belts.
It's not the female wrestlers' fault at all, but WWE seems incapable of putting any real effort into the division unless Ronda Rousey is around.
Would you like to see another belt added to the women's division? Let us know in the comments.