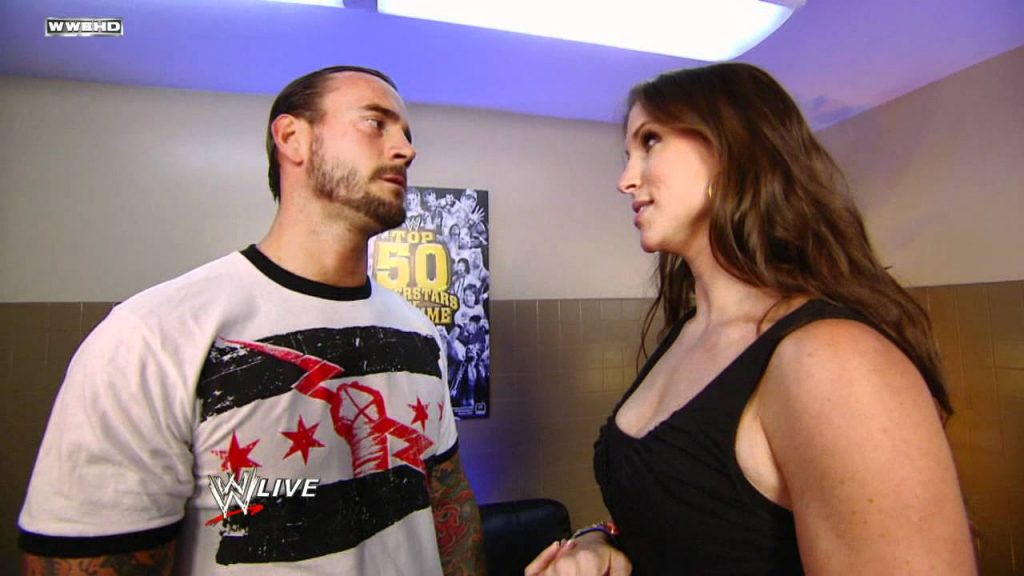 FOX was very quick to specify that although CM Punk was on a show called WWE Backstage, he had not actually signed a deal with WWE, and the deal is only for FOX.
However, the fact that he is back on a show under the WWE umbrella is enough to make a lot of people think he could make an actual in-ring return at some point down the line.
One of those people who want to see Punk return is daughter of the WWE Chairman and Chief Brand Officer Stephanie McMahon, who admitted she would like to see both Punk and his wife AJ Lee back in a WWE ring at some point.
Speaking to The Metro, she said:
"I think Punk's been pretty vocal that he's not interested in an in-ring return right now, but for sure, that would be interesting.

"And I would love to see AJ Lee back in the women's division. I think AJ Lee was an incredibly compelling character. You know, I'm a big fan of AJ Lee's, I really am."
That sounds exactly like what someone who was covering for a CM Punk WWE return would say…
Punk and AJ Lee are two of the most popular stars in WWE history, and a double return would be a huge moment for WWE.