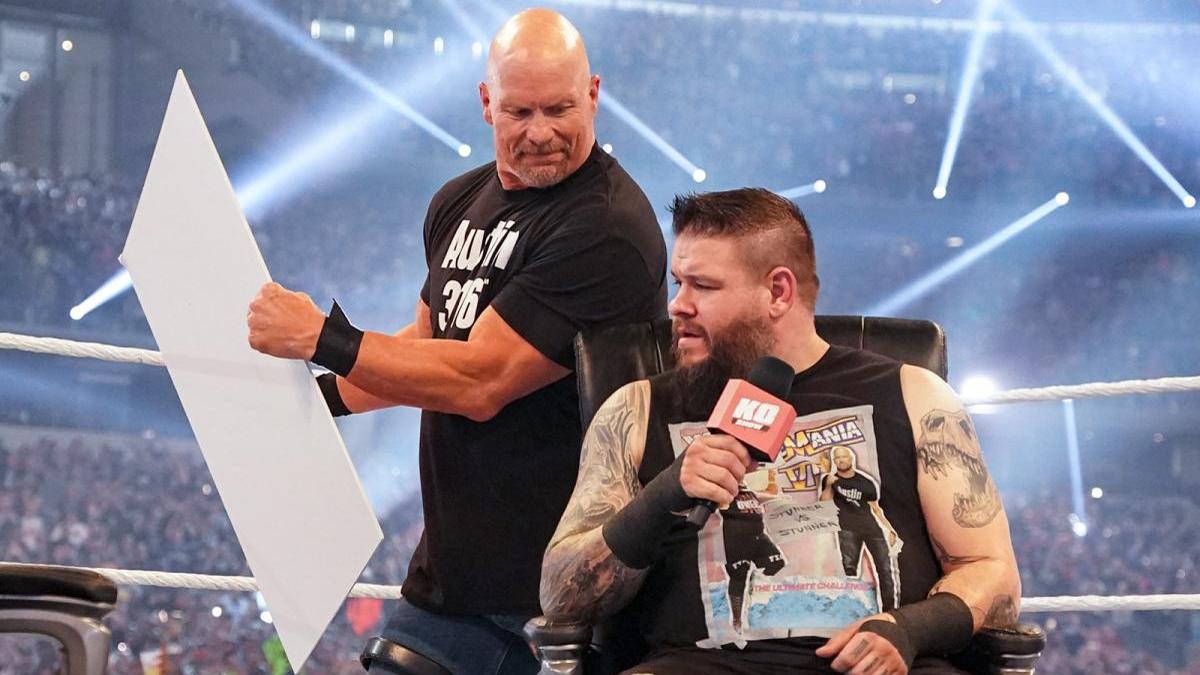 WWE Hall of Famer Stone Cold Steve Austin believes even his Attitude Era self would look like 'slow motion' compared to the electric pace of modern pro-wrestling.
Speaking to Forbes, Austin would share his honest thoughts on the current wrestling product and how he feels it compares to the 'attitude era' of the late nineties.
Austin said:
"The performance level has sped up so much, and the guys and gals are doing so much incredible stuff. It's absolutely unbelievable.
"It's kinda like—being such a big football fan—I was just watching clips of Mean Joe Greene of the Pittsburgh Steelers. I used to be a huge Pittsburgh Steelers fan.
"You watch those greats from back then into what the guys are doing now, and the guys now are just so much quicker, faster. Of course everything is. The camera's better.
"These days, even though if I look at Attitude Era stuff, I look like I'm in slow motion watching what these superstars today are doing with better cameras and just better athletes.
"I really enjoy some of the sequences that they're able to do. But then that also takes me back to one of the things that I don't like is sometimes I think there's too much being done.
"It's kind of like a double-edged sword, which one do you want? And on one hand, I respect all the athleticism, but sometimes I think it's too much.
"But at the end of the day, everything evolves and gets kind of faster it seems. And I love the product, I love reality based storylines and I think the men and women that are participating in it today are much better athletes.
"There's been better athletes decades ago, but I really think there's some really great work being done in the ring right now."
The criticism of 'doing too much' and pursuing increasingly dangerous spots has been one of many wrestling figures from previous generations such as Jim Cornette and Dutch Mantell.
Austin recently praised a popular star, noting that he has a natural feel for the business.
Austin also revealed that he has recently been in contact with CM Punk, amid speculation about the former AEW World Champion's wrestling future.
Transcript courtesy of Wrestlingnews.co
If you want to stay fully updated on all the latest wrestling news, click the red bell in the bottom right of your screen to receive notifications from WrestleTalk.com straight to your device!