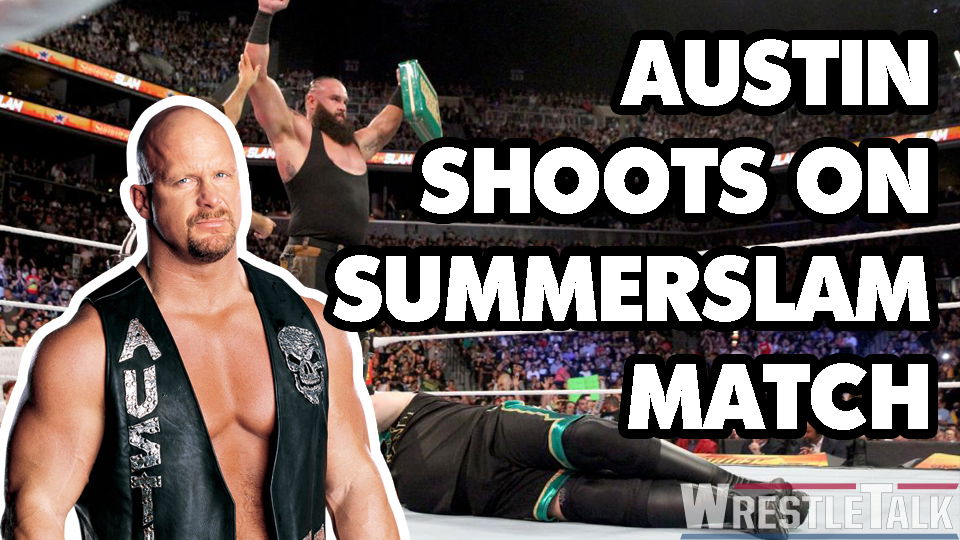 On The Steve Austin Show, 'Stone Cold' voiced his displeasure about the booking of the Kevin Owens vs Braun Strowman match at SummerSlam. It seems Steve Austin is quite a fan of KO and was frustrated at him being squashed by Strowman in two minutes at SummerSlam.
'The Texas Rattlesnake' had this to say about the match:
"I hope Kevin Owens can claw his way back to where he was. Hopefully, they're booking him to get back to where he was. I'm a big fan of both guys. I'm friends with both guys, but, man, with Braun, Braun is a big guy. And Kevin has been in the picture for a lot of titles, held a lot of titles, and I just thought, 'man, he didn't get sh*t in, so, eh, I just wasn't a fan. I just didn't think Kevin Owens needed to get steamrolled because he's a top guy. And, obviously, Braun Strowman is still green, but he's a top guy. They're grooming him for bigger and better things, but KO didn't need to get squashed in the process."
Austin's comments come after a frustrating couple of months for the host of the 'Kevin Owens Show'. Owens has been tormented by Strowman and has failed to accomplish much in the feud besides a win in a steel cage match that he only got because Braun didn't care about winning. Many fans share Austin's desire to have Owens higher up the card. We will see if WWE takes Steve's comments into consideration.
Owens was not seen on the Raw after SummerSlam, and the date for his return has not been announced.
Related Content
What do you think is next for Kevin Owens? How would you like to see him booked? Let us know on twitter or in the discord!