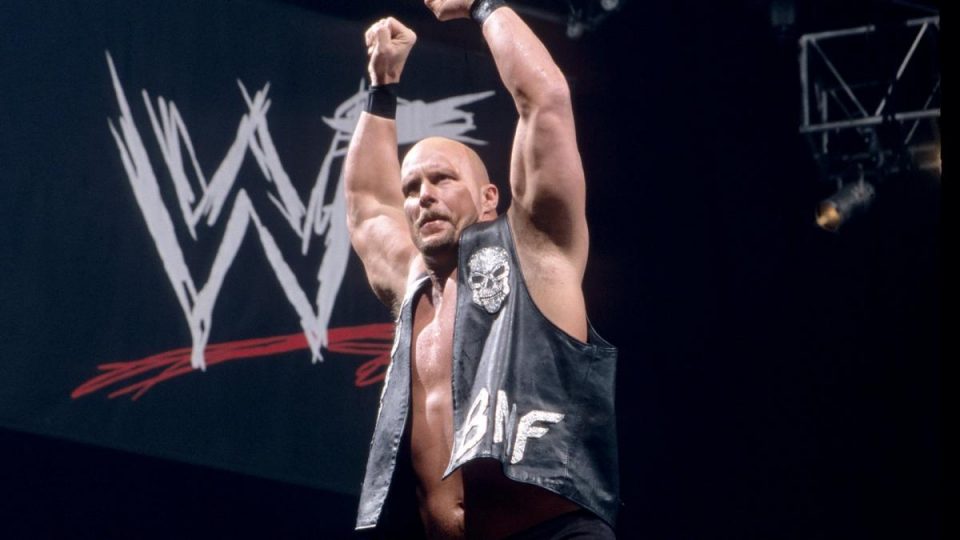 In light of the recent returns to the ring of Daniel Bryan and Shawn Michaels following long absences, it was inevitable that Stone Cold Steve Austin's name would come up eventually.
The Texas Rattlesnake has not laced up his boots since 2003 when he put over The Rock at WrestleMania XIX. Since then he has always resisted all calls for an in-ring return.
That has not stopped Austin from teasing matches over the years though, as he famously did with Brock Lesnar in 2015, much to the chagrin of Vince McMahon.
Austin commented on that and the possibility of him wrestling again on a recent episode of his podcast while speaking to Joey Ryan.
King Of Dong Style vs. Bionic Redneck
Austin noted that he was in training, to which Ryan asked, "Getting into WrestleMania shape?"
Laughing off the prospect, Austin said that would only happen if the match was Austin vs. Ryan.
"You're going to have to politic for that one. You're going to have to politic hard for that one!" quipped Ryan.
Austin, perhaps giving an indication of how much sway he still holds within WWE, joked back: "Austin and Ryan at WrestleMania 35! If I make the call, it'll happen.
Realising his comments would lead to countless articles (just like this one) about his in-ring return, Stone Cold was quick to change tact: "I'm not going to tease it that much because Vince always gets hotter than hell at me if I tease a match"
https://www.youtube.com/watch?v=HBKRE8z_pA8
Is Austin All In?
Talk of Austin wrestling again came up later on when the Bionic Redneck joked about wrestling at All In 2, praising the "on fire" Chicago crowd at the first event.
"I'm sure they would have given you a spot if you wanted to work", Ryan told him.
"I might call them next year. You've always got to save something for the next one." responded Austin.
Although he was joking, is it outside of the realms of possibility that Steve Austin will ever wrestle again? He has repeatedly said he will not but then, so did Shawn Michaels.
Never say never in pro wrestling.
[totalpoll id="38999″]