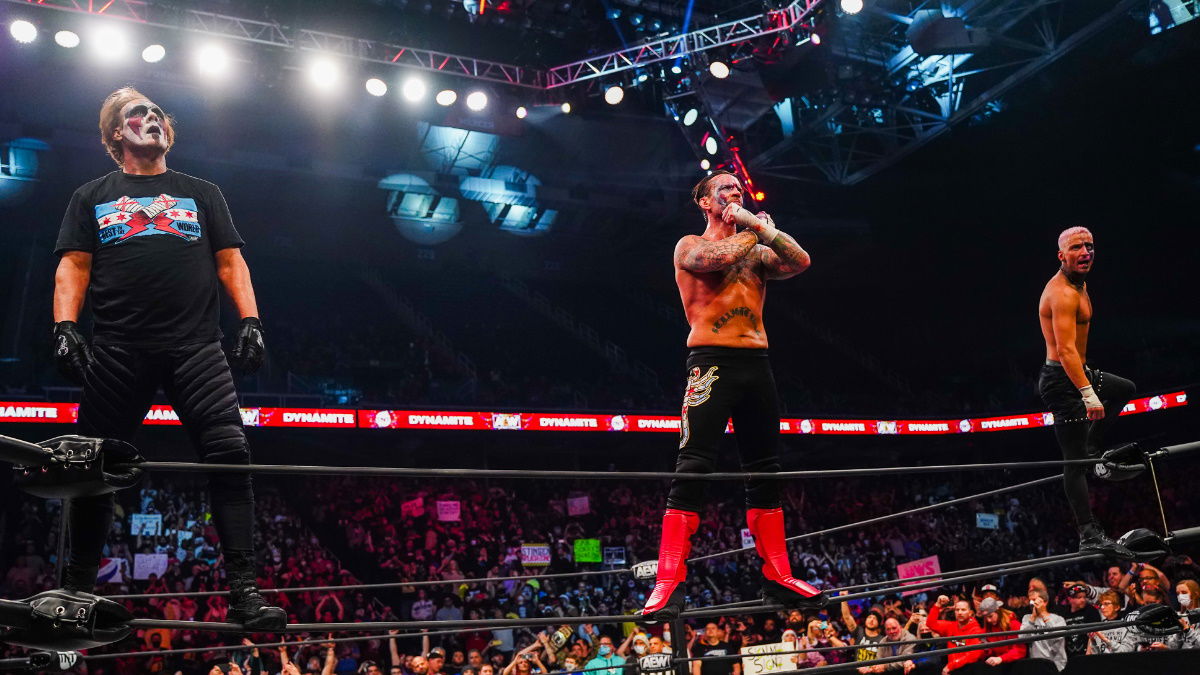 Sting has opened up about how returning to the ring in AEW has created the opportunity to 'write a proper final chapter' to his epic career.
Now synonymous with a love letter to professional wrestling, another industry legend has penned a heartfelt Player's Tribune article: Sting.
Sting writes of his relationship with the younger members of the AEW roster:
"AEW gave me the ability to write a proper final chapter, not just for me but for my family. And so I want to be a little bit of a beacon for the young men and the women in this dressing room, if I can be. If they want me to be. I don't go around preaching. But I've seen my share of darkness, so anything I can do to be a light for the next generation of wrestlers, I'm happy to do it.

"For me to be able to work with guys like CM Punk and Darby Allin — guys who are just so passionate about wrestling and so meticulous about everything they do — I mean, that's priceless. Darby hardly ever wants to take the paint off. I have to remind him when we go through the airport sometimes. He breathes this business. And it was actually Punk who reminded me of some of these old stories about Ric and Jim and the old days. He came up to me backstage on one of my first days in AEW, and he's such a student of history that he just wanted to pick my brain a bit. And I remember he told me, 'I'm sorry, but I'm going to bother you every day. I've got so many more questions!!!'

"It really touched me, because back in the day, if we saw a 62-year-old guy backstage, it was usually, "Oh man, get the old-timer out of here. You had your day, old man."
Elsewhere in the article, Sting discusses battling his demons of addiction and talks more about the other younger members of the AEW roster including who in the locker room can still show off their adorable childhood photo with Stinger.
To make sure you stay updated with all the latest wrestling news, add WrestleTalk.com to your Google Discover feed and follow us on Twitter!