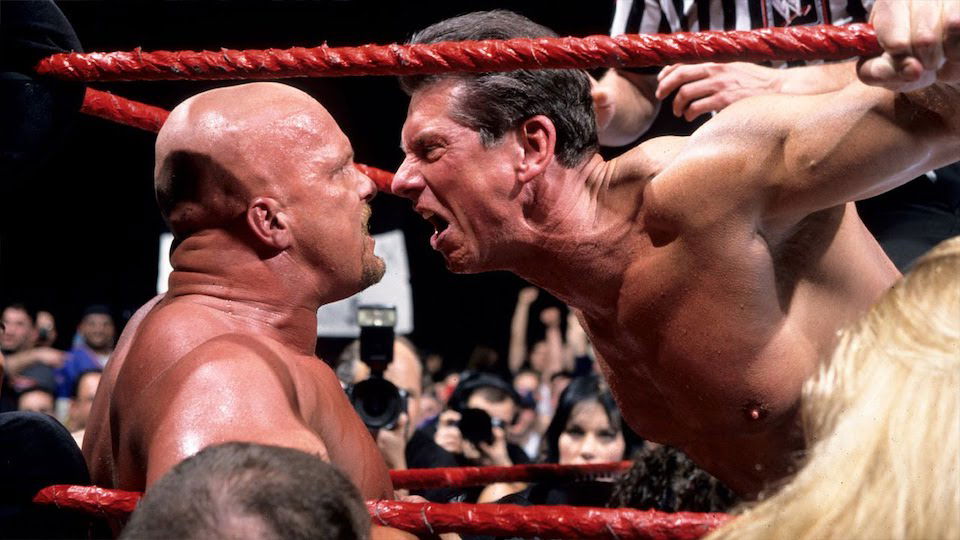 During an appearance on Pat McAfee's show, WWE Hall of Famer Stone Cold Steve Austin spoke about an appearance he made on the March 16th episode of WWE Raw earlier this year.
Austin explained that he really wasn't happy with the promo he was made to cut, noting that "it sucked". He even said that he repeatedly asked Vince McMahon if he could change the content of it:
"It was really strange and I wasn't happy with the creative because I wanted to sit down and maybe do an interview with Byron Saxton or something to talk about something that was a shoot. Vince says, 'God damn, Steve, people are just gonna be in a bad way. Go out there and entertain them and do this promo.' I went back to his trailer three times. So, anyway, I ended up doing the promo, it sucked, it was hard."
In another recent interview, Stone Cold Steve Austin was actually very complimentary of Pat McAfee's work so far in WWE. You can read exactly what he had to say by clicking here.
What are your thoughts on the above story? Let us know in the comments on Twitter or Facebook.