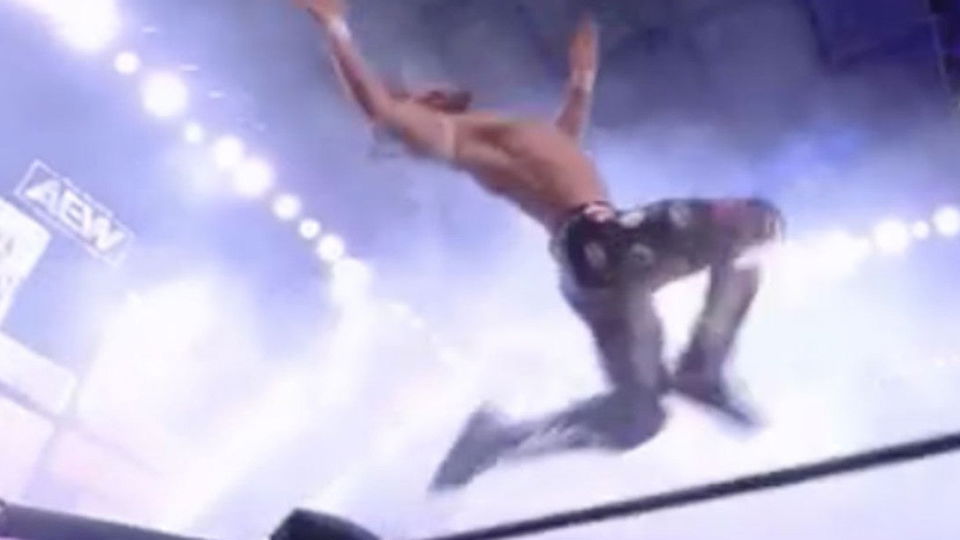 In the second most memorable botched Shooting Star Press in history, Matt Sydal crashed and burned in his AEW debut at All Out. Appearing as the Joker in the Casino Battle Royale, Sydal made his way to the ring and lept to the top rope. In a debut rivaling the Shockmaster, Sydal slipped off the top rope and crashed down to the mat.
Now, a storyline reason has been given for the botch on Being the Elite. BTE has always been known to make the most of these moments, and made a storyline to explain it.
Michael Nakazawa, upset with not being included in the Battle Royale, lubed up the top ropes. Nakazawa was told that Sydal would be the final entrant and went out of his way to sabotage him. The ropes were then too slippery and it resulted in Sydal's botch.
Nakazawa then confessed to the Young Bucks and Kenny Omega and was promptly kicked out of their locker room. Later in the show, Nakazawa confessed to Sydal who chased him through the building.
Matt Sydal was unable to win the Casino Battle Royale, being eliminated next to last by Eddie Kingston. To date, this has been his only appearance for AEW.
What did you think of Matt Sydal's debut? Let us know on Twitter!