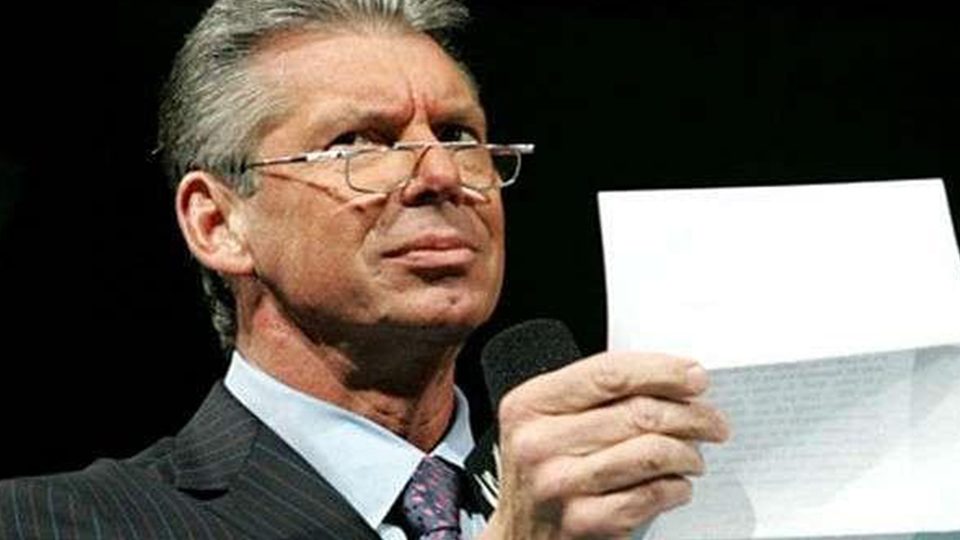 A new update has shed more light on the backstage reaction to Vince McMahon wanting to return to WWE.
Per a new report from the Wall Street Journal, Vince has indicated that he 'intends to make a comeback at WWE'.
The former WWE Chairman and CEO announced his retirement on July 22, amid an investigation into 'hush pact' allegations.
On Wrestling Observer Radio, Dave Meltzer reported that there are 'strong allies' of Vince McMahon who don't want him to make a comeback.
Discussing the likelihood of Vince returning to the company, Meltzer said:
"I think the fact that he wants to (return) and the fact that this stuff then comes up at the same time where people go, 'Hey there's no way, there's more allegations', all in the same story – I don't know that that's a coincidence.
"It's really interesting, and the big unanswered question is who, or whom, are the people who are in touch with the Wall Street Journal? We know they're probably from the Board of Directors, but who is it that did this?
"I've had people in wrestling, almost everyone in wrestling that I talk to, it's like, 'Who exactly is the person?', and usually the speculation revolves around three people, and I don't know that it's one of those three, but it's a really interesting question.
"Vince wants back. Vince is the majority shareholder. He owns the most voting power. He does not own 50% of the stock, but he does own probably close to 80% of the voting power. If it was a private company, he could be in tomorrow.
"But because it's a public company, the Board of Directors have to make decisions, and the Board of Directors, their job is to look out for the company, and they may very well believe – and probably do – that Vince coming back would not be the best thing.
"Because he left because of these allegations that are public, if he came back, there would definitely be issues with some sponsors, there'd be queasiness. Even perhaps Fox and USA.
"You're definitely risking that because, with these different allegations out and the payoffs and stuff like that – it'd be a big, big, big risk.
"Another key thing with that story is that because he wants to come back, that company's not being sold. It can't be sold, because then he'll have no voting power.
"If it's sold, he's never coming back. And obviously as long as he wants to come back, he will not sell this company. And he does have, because of owning over 50% of the voting shares, he can block any sale that Nick Khan or anybody else, Stephanie, wants to do. With anyone.
"So that's one of the big stories in this, is whatever talks of sale there is, it can't happen until Vince gives up the ghost and says, 'I'm not gonna come back'. As long as Vince has this attitude, they're not gonna be able to sell.
"There's a lot of other ramifications to this too. The morale situation, now everyone's kind of uncertain again of what's going on. There's really a lot of uncertainty in the company.
"It would be major, major internal upheaval in that company for him to come back. But he's Vince, and maybe he will. He will certainly try. In itself, just the fact that he's trying, is gonna be a big, big story.
"I know allies of Vince – very much allies of Vince and very protective of Vince and things like that – who are not business allies of Vince within that company right now, because they know that it would be the worst thing.
"And they are very strong allies of Vince. People who you would think are his allies, you don't know. People are happier in the company, they know the company's running better, and so the people who are allies or looking at the best interests of the company, they don't want him back.
"When Vince was on the rocks, they were allies of Vince, and they didn't think he was ever gonna go, and they thought he'll ride it out and it'll go away.
"But once he left, the idea of him coming back, I was surprised about a lot of people who you would think are his allies. And personally, I'm sure they are. But as far as wanting him back… I'm sure there's (some) people that do."
If you use this transcription or any portion of it, please credit WrestleTalk.com and link to this page.
You can read more about the situation surrounding Vince McMahon right here.
Think you're a wrestling mastermind? Well you can prove it by taking quizzes in our brand new quiz section! Don't forget to tweet us your results!