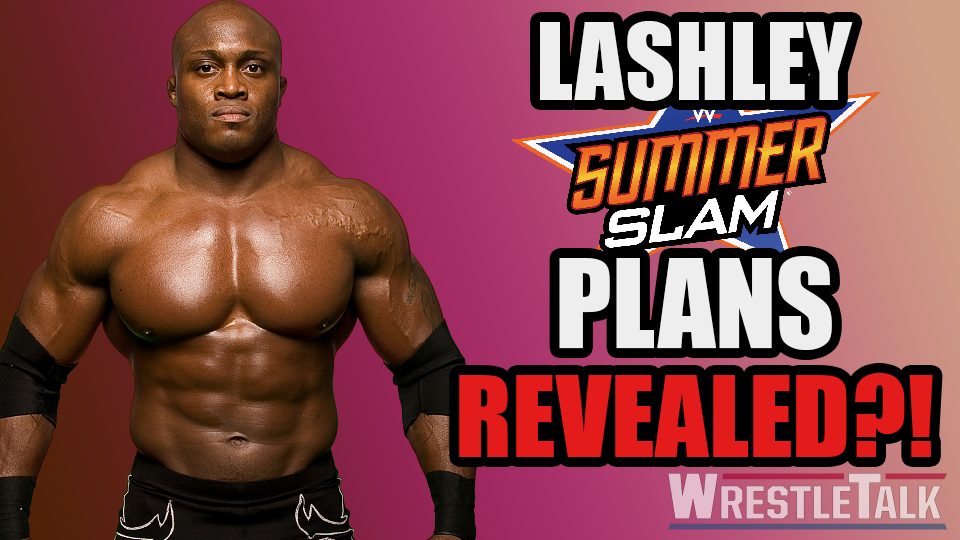 Poor Bobert Lashley. After a disappointing initial feud with Sami Zayn following his return to WWE, 'Walking Armageddon' seemed to be on the rise following – to many peoples' surprise – a somewhat decent feud with Roman Reigns. Lashley even picking up a clean win over the 'Big Dog' at Extreme Rules.
But the momentum wavered when he lost to the same opponent the following week on Raw. It just so happens that the match he won meant nothing, while the match he lost determined the number one contender for Brock Lesnar's Universal Championship at SummerSlam.
There seemed to be rumors circulating that Lashley may be added to that Universal Title match, making it a Triple Threat, regaining some of that momentum and rebuilding the big man's character. However, new evidence suggests that may not be the case at all… and by evidence, I mean BOBBY LASHLEY SANG ROCKIN' ROBIN. IN THE RING. WITH A MICROPHONE.
After their…engaging (?) segment on this week's episode of Raw – in which Elias promoted his new documentary before family-man-Bob interrupted and was thanked with a guitar shot leading to a brawl –  it seems we may be heading in the direction of Bobby Lashley vs. Elias. So much for the newly-ignited character of 'Walking Armageddon', instead we've got 'Walking Oh, Forgotten'. (Bit of a stretch that one, but we'll go with it.)
The former two-time ECW champion was on the rise, a main-event player born again, but after this "performance" (I don't think I have enough quotation marks to put around the word performance), he's been shot right back down to where he was when he was feuding with Sami Zayn and talking about his lovely, amazing sisters.
Related Content:
What do you think of Bobby Lashley's potential feud with Elias? Does he deserve more or is this the perfect spot for him? Let us know in the comments, on Twitter or on Discord today!