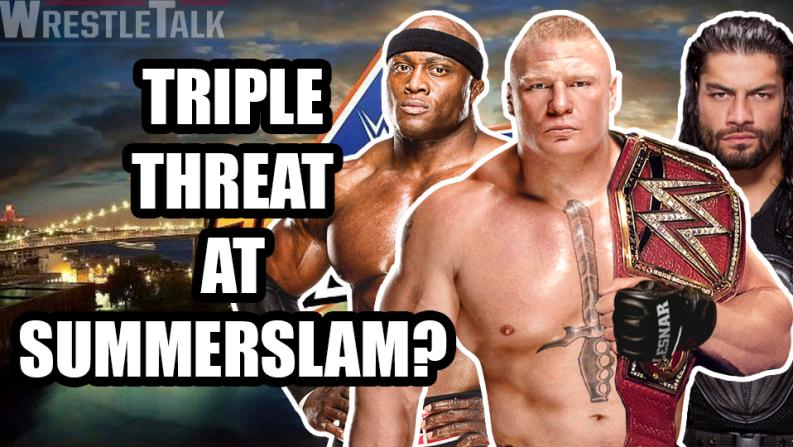 According to GiveMeSport we could see the WWE Universal Champion Brock Lesnar defend his championship in a Triple Threat Match at SummerSlam on August 19.
If the source is to be believed then the 'Beast' will not be facing either Roman Reigns or Bobby Lashley in August. Instead he will in-fact be facing both at the 'biggest party of the summer'.
Bobby Lashley and Roman Reigns are set to face each other this Monday night on Raw to decide the number one contender for the Universal Championship, a match we just saw at Extreme Rules last Sunday in which the 'Doninator' came out on top. With this new rumor, expect some shenanigans to ensue causing both men to have a claim to the title of "number one contender".
This match has been predicted by fans for a while and does offer a nice change to the, now overdone, Reigns vs Lesnar match that we have seen many times before. With the expectation being that Lesnar will be dropping the strap at SummerSlam, a Triple Threat Match would be the ideal scenario to swap the Universal Chmapionship with all remaining strong.
Not only would Lesnar have to face both Reigns and Lashley, he will also have to contend with the looming threat of 'Mr. Monster in the Bank' Braun Strowman waiting on the sidelines for the perfect opportunity to cash-in. There is a high chance that a new champion is crowned in Brooklyn.
Do you think Brock Lesnar will defend the Universal Championship against both Lashley and Reigns? Let us know in the comments below or on Twitter and Discord where you can chat to your favorite WrestleTalk writers.