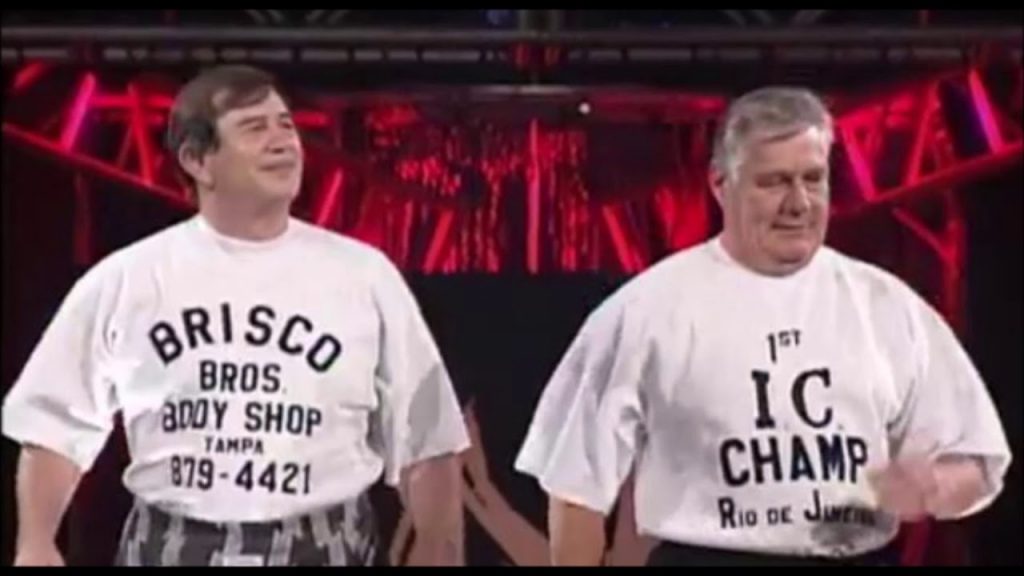 A long time WWE Employee's name has surfaced to be amongst those who were released last week in the slew of releases. Gerald Brisco is rumored to be one of those who quietly were let go.
According to Dave Meltzer, Brisco was let go with all the others last week.
Briscoe is 73. He has been a key figure and one of Vince McMahon's most trusted advisors.
He was a wrestler, on-screen character, and back-office member during his time. Briscoe is credited for discovering Brock Lesnar. He even won the 24/7 championship earlier this year.
This comes as quite a surprise to hear of his release. It seems like he would have been the type to have had a job as long as he wanted.
It's also possible he is furloughed and will come back when and if WWE returns to having live events.  Stay tuned to WrestleTalk for more late-breaking news.