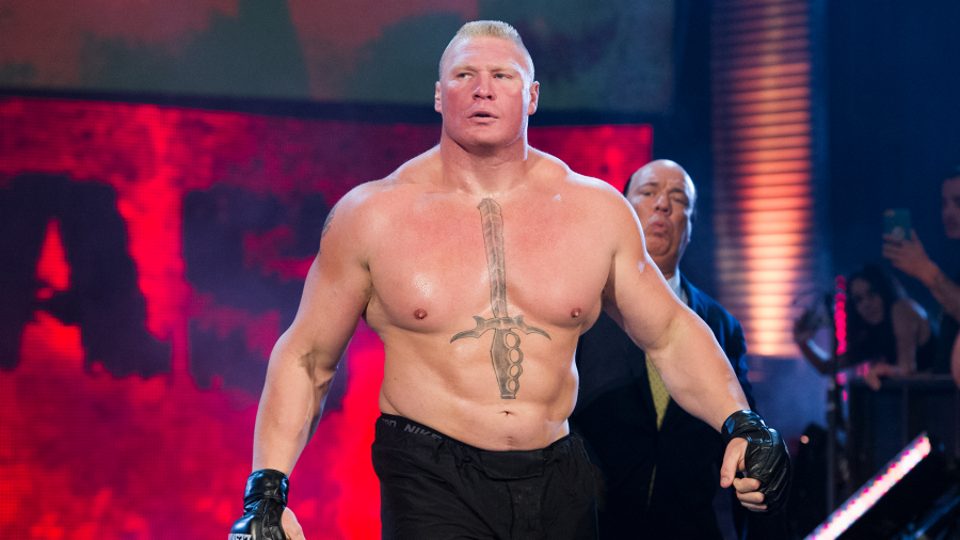 In the latest edition of the Wrestling Observer Newsletter, Dave Meltzer reported that current WWE Intercontinental Champion Seth Rollins is currently penciled in to face Brock Lesnar at WrestleMania 35.
"While Vince McMahon has been in a shaking up plans mood, Lesnar is right now scheduled to face Seth Rollins at WrestleMania. I haven't been directly told Lesnar is beating Strowman again, as that would make his third singles PPV win over Strowman. However, Lesnar vs. Rollins is scheduled to play off Roman Reigns in some fashion, so Reigns' name and illness are scheduled to continue to be used in storyline going forward."
Brock Lesnar became a two-time Universal Champion at WWE Crown Jewel earlier this month by convincingly beating Braun Strowman to win the vacant title, after it was relinquished by a leukemia-battling Roman Reigns.
Strowman is set to face Baron Corbin at TLC in a match that, if he wins, will earn him a Universal Championship rematch against the 'Beast' at the Royal Rumble. However, the 'Monster Among Men' will soon undergo elbow surgery that could result in him being pulled from the bout with Corbin.
Rollins, on the other hand, is the current Intercontinental Champion and is embroiled in an emotional and heated feud with former Shield 'brother' Dean Ambrose, and will defend the IC Title against the 'Lunatic' at TLC.
Rollins and Lesnar have only faced off one-on-one on a single previous occasion, that being at Battleground 2015 in a WWE World Heavyweight Title match that ended without a winner.
Are you surprised that Seth Rollins is set to be Lesnar's 'Mania 35 opponent? Let us know in the comments, on Twitter, or on Discord.