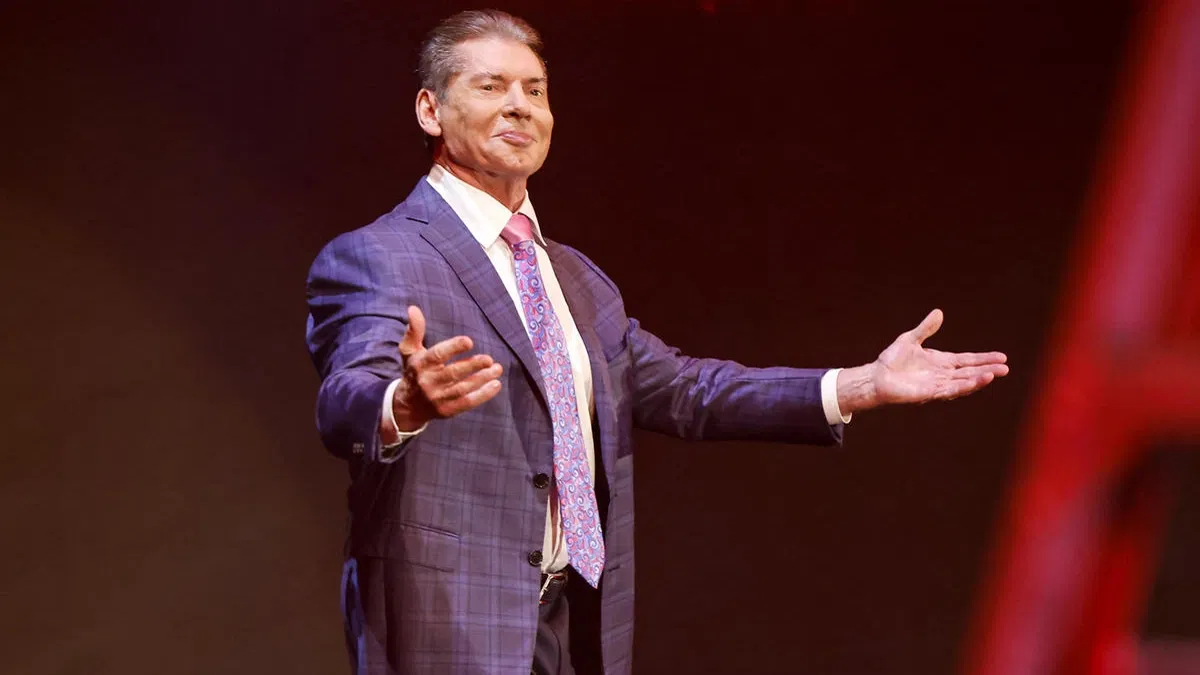 A recent WWE departure has been referred to as "very suspicious" and "highly unusual", backstage reactions to the new allegations involving Vince McMahon, an update on Naomi's WWE release, and more.
It's Tuesday morning, and what better way to start the day than getting caught up on all the latest wrestling news – I'm Liam Winnard for WrestleTalk.com, and this is our audio news bulletin for July 12, 2022.
Listen to this morning's round-up here:
'Very Suspicious' & 'Highly Unusual' WWE Departure
The new Wall Street Journal report referencing allegations involving Vince McMahon including over $12 million in "hush money" payments came out on Friday, July 8.
The day before, WWE Board of Directors member Connor Schell departed the company.
WWE announced that Schell's departure was due to an increased workload at another company he was working for, but the timing does seem to be a bit coincidental.
Speaking on Wrestling Observer Radio, Dave Meltzer said Schell's departure seemed "very suspicious", because, being a member of the WWE board, he's one of the very few people that would have known the new report was coming out.
Moreover, it was a sudden departure as opposed to the usual practice of giving the company a couple of months' notice to give them time to find a replacement. That wasn't the case here.
It's important to mention that there is absolutely no concrete evidence of Schell's departure being related to the Vince McMahon drama, but Meltzer did describe it as "highly unusual" for a departure to go down the way Schell's did.
Backstage Reactions To Vince McMahon Allegations
Staying on the topic of the Vince McMahon allegations, several WWE stars' thoughts on the situation have been revealed.
Dave Meltzer said he spoke to talent who were in the locker room this past Friday after the new allegations came out, and three people gave him three very different responses.
The first response was, "You know what you get into when you get into the business".
The second response was that McMahon was "no-selling" the issue backstage, and no-one was talking about because if they did get caught talking about it, they'd get into trouble.
And the third response pointed out that it's one thing to pay someone off to hide an affair, but when things like demotions and payrises and contracts are brought into the equation, that's where it becomes a concerning issue.
Meltzer pointed out that there is no sign of a universal viewpoint among the roster, and everyone has their own views, and they're all likely very different.
Naomi WWE Release Update
A lot of the focus over the past couple of weeks has been on Sasha Banks and her WWE status, but let's not forget that it seems like Naomi may be in a similar situation too.
Both of them were removed from WWE's internal roster, not just Banks, and now a tweet from Naomi has led to speculation about her potential departure ramping up.
Former WWE star Lince Dorado, who was one of the many, many casualties of the budget cuts over the past couple of years, sent a tweet to Naomi asking when they'd be able to do some "Lucha Things" together.
Naomi, who has only recently returned to Twitter after having a silent spell off the back of the walkout situation, replied "ASAP brother", which a lot of people have taken as a sign that she too is on her way out of WWE, if she isn't actually out already.
Naomi's WWE contract was actually due to expire this month anyway, but because she and Banks were suspended in May, it's possible WWE might have frozen it during her absence.
When the original report of Banks' release came out, Naomi wasn't mentioned, but as I said earlier, both of them have been removed from the company's internal roster list.
We will of course continue to keep you up to date as this situation continues to unfold. As of right now, Banks and Naomi are both still listed on the SmackDown roster on WWE.com.
Other Stuff
There was a somewhat bizarre return on last night's Raw, as Dolph Ziggler interrupted the main event of the show.
Said main event saw Riddle and Bobby Lashley team up to face Theory and Seth Rollins. WWE had previously announced Riddle vs Theory in a singles match and Lashley holding a United States Title open challenge, but scrapped those matches in favor of the tag match.
The intriguing part came at the end of the match, when Theory rolled up Riddle and illegally put his feet on the ropes to get extra leverage on the pin. It was actually Ziggler who knocked Theory's foot off the rope from ringside, and cost him the match.
While Riddle and Lashley were celebrating on the ramp, Ziggler nailed Theory with a superkick in the ring, and the show went off the air. This is only the second time we've seen Ziggler on Raw since early April.
On the post-WrestleMania episode of Raw, he lost the NXT Championship to Bron Breakker, and was then absent from TV until June 6, when he and Robert Roode interrupted an Omos promo. After that appearance, they both disappeared again until Ziggler's return last night, with Roode nowhere to be seen.
Another plan that was reportedly scrapped from last night's Raw according to Fightful Select was a pitch for Elias to be involved in the show, as well as for someone to steal Alexa Bliss' Lily doll. Neither of those things happened.
Natalya appeared to break character at a house show this past weekend, as she no-sold Liv Morgan's finisher at the end of a match, getting straight to her feet and seemingly shouting at Morgan right after she was pinned. Natalya did tweet that she actually said "thank you" to Liv, but then she deleted that tweet, and it almost certainly was not true.
On a related note, PWInsider heard from a WWE source that the reactions Liv Morgan was getting from the crowd were especially good, and it's very clear she's selling a lot of merch right now as well.
Another house show note from the weekend is that Stone Cold Steve Austin was backstage at the Sunday Stunner show in Reno, Nevada.
Dave Meltzer gave another update on Bryan Danielson, saying that he's "fine", but still isn't medically cleared after suffering a concussion at Double Or Nothing.
In another medical update, Meltzer mentioned that Kevin Owens is expected to be out for a few more weeks with what's been reported as a minor injury. He wasn't on Raw last night.
Johnny Gargano did an interview with Good Karma Wrestling, where he said that he still has goals he wants to accomplish in WWE, including wrestling at WrestleMania. It was well-documented before Gargano's WWE contract expired in December that the company made him a great offer and wanted to keep him, and it's been reiterated since that the door is open for him to return if he wants to.
Jordynne Grace issued an apology for her comments about Chris Benoit at the weekend, saying she's had conversations with Chavo Guerrero, Chris Jericho and Benoit's son David. Grace also said she's donated $5,000 to the Concussion Legacy Institute.
The advertised main event for the July 25 WWE Raw show at Madison Square Garden is now Roman Reigns and the Usos vs Riddle and the Street Profits. That will be the final Raw before SummerSlam.
In an interview with Bleacher Report, Undertaker addressed his "never say never" comment from the end of his Hall of Fame speech, saying: "You never say never. I don't have aspirations of ever stepping into the ring again, but this is the WWE, man. You never say never. You just never say never".
Charlotte Flair announced a rings collaboration with Rockford under her real name Ashley Fliehr.
And announced for tonight's NXT is Apollo Crews vs Giovanni Vinci, Solo Sikoa vs Von Wagner, and Mandy Rose defending the NXT Women's Championship against Roxanne Perez.
Be sure to stay tuned to WrestleTalk.com throughout the day to keep up with all the news from the world of pro-wrestling, and I'll see you tomorrow morning for another round-up.
To make sure you stay updated with all the latest wrestling news, add WrestleTalk.com to your Google Discover feed and follow us on Twitter!