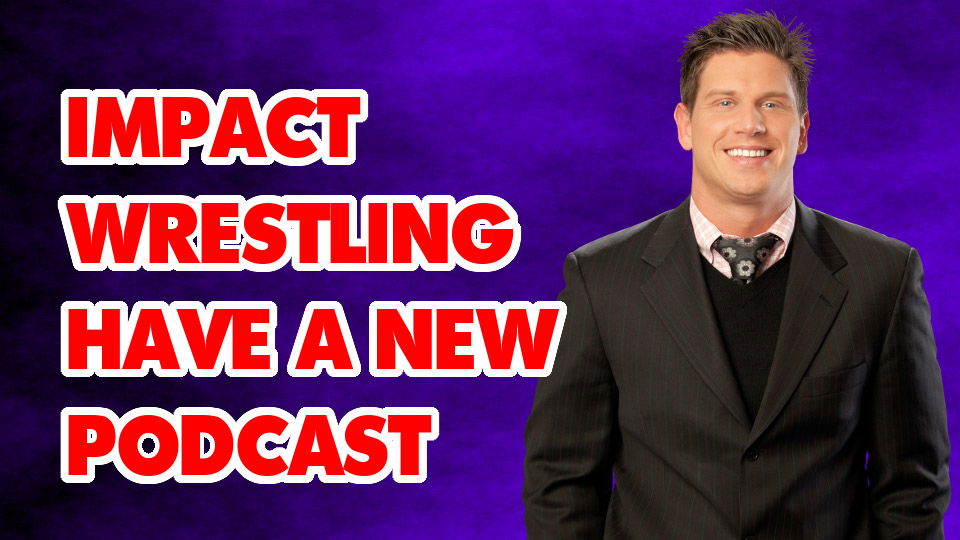 Impact Wrestling recently announced via their official Twitter account that they would be producing a weekly podcast to be released on Mondays in order to help people keep up-to-date with all that is happening within the promotion.
We aren't going to review the podcast every week, but with it being the pilot episode we thought we would give you an idea of what you are getting yourself into if you decide to listen.
.@sonjaydutterson and @realjoshmathews debuted the first episode of Talking IMPACT, catching you up on all the latest news! https://t.co/GMA3YlX02t

— IMPACT (@IMPACTWRESTLING) March 27, 2018
Official podcasts can be hit and miss, as they can be heavily edited by the company to avoid breaking characters or storylines. For example, many people including myself appreciate the content from Stone Cold Steve Austin's podcast on the WWE Network, however, it's obvious that it tightly tows the company line and doesn't reveal much we didn't already know – although from time-to-time it has helped grow characters by giving them an open opportunity to speak unscripted, which they don't get on TV.
This, however, doesn't appear to be an interview podcast, so far, and I think that is what could make this work.
In the words of Josh Matthews at the beginning of the podcast:
"We hope to come to you every Monday with just an update of what happened over the weekend, what's happening this upcoming week, [and] other events on the Impact calendar."
This is presented as one long advert for Impact, from start to finish it hits every upcoming live event and TV broadcast. Advertising isn't always a bad thing, however, and its brief length at only 16 minutes is perfect for covering everything that you need to know to be ready for Thursday's episode. They did well covering the context of the matches, what makes them significant, and what a victory will mean for each wrestler – everything we try to do in our previews each week.
https://youtu.be/oWK_wtE0MLw
One of the matches discussed in this week's show, coming this Thursday on Impact.
Sonjay Dutt and Matthews seem to have a decent rapport as they discuss the events of the weekend, including the recording of a 'one night only' event which will be broadcast on May 11. Sonjay does a good job in keeping the podcast light as he asks silly questions and laughs at Josh.
As they began to talk about this coming week, we saw the true value of the podcast as a preview of the upcoming week of Impact. In fact, I wish I had listened to this podcast before outlining my Impact preview for this week as it would have helped me track down all the relevant announcements.
There are a few moments where the script breaks down, thanks to Sonjay asking some fun and unexpected questions to Josh. With that being said, it still felt like Josh was trying a little too hard to bring it back on track.
I'm a massive fan of podcasts, and listen to dozens of them each week – for me it felt a little wooden and similar to the teleconferences (if you've ever tuned in on Facebook or YouTube for one of those). Overall it did have a very corporate feel and Josh Matthews seemed very heavily scripted and stayed on a fixed trajectory throughout. I think that is forgivable, however, and even understandable for the pilot episode of the podcast.
Given time, there is potential for this podcast to perhaps expand a little in time frame and introduce a little more casual and open conversation as opposed to sticking to the talking points so strictly, they made it clear at the end of the episode that they are open to questions and want to make it an interactive podcast. There is definitely reason to be hopeful.