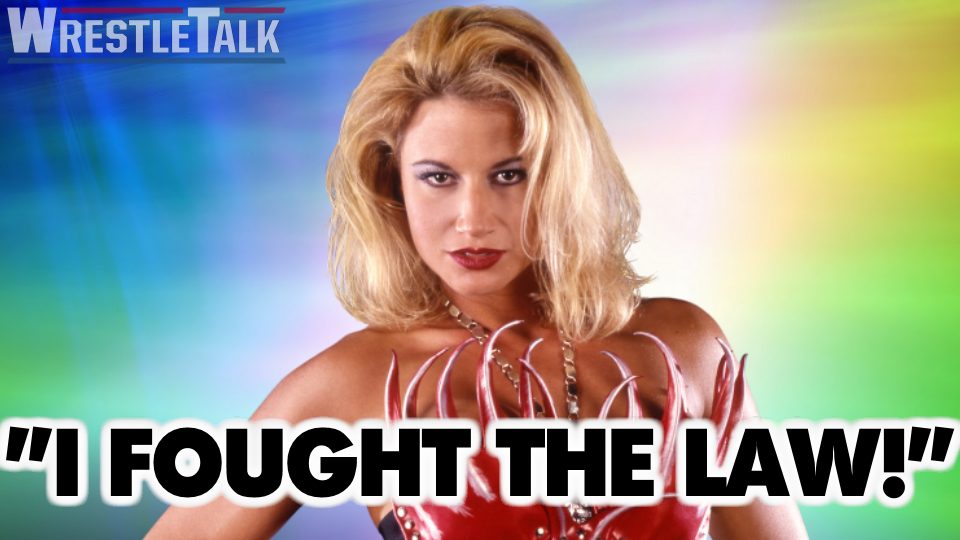 The ongoing legal saga of Tammy Sytch continued Thursday when the hearing to revoke her parole was postponed until August 23. This means that the performer once known as "Sunny" will have spent nearly four months in Pennsylvania's Carbon County Jail waiting for her date in court.
Earlier in the year, Sytch was arrested for two DUIs in New Jersey but failed to appear before a judge and on April 20, may have violated her probation. Now she could be facing up to five years in prison.
Sytch has been a controversial figure for years both in and out of the ring. In 2011, she was inducted into the WWE Hall of Fame, though she has been entangled in a number of legal issues ever since. To truly understand Tammy's journey to this crossroads, however, one could look no further than the detailed roadmap PWInsider has gone to the trouble of charting.
When she was living in Connecticut between 2012 and 2013, Sytch was arrested five times on multiple alleged charges including disorderly conduct, a third-degree burglary charge and multiple violations of a protection order that had been taken out by her boyfriend. This resulted in 114 days in jail.
While living in Pennsylvania in 2015, Sytch was charged with DUI and driving without a license on three separate occasions. When tested, her blood-alcohol content ran 0.25, 0.3, and 0.078, respectively. During one of the incidents, Sytch crashed her car into a ditch. She pleaded guilty to all these charges, was sentenced to 97 days in prison, but ultimately spent the time in rehab. She also was put on five years of probation, 125 hours of community service and charged $2100 in fines.
According to PWInsider's article, Sytch violated probation in 2016 when she was arrested for driving an unregistered vehicle without a license or insurance. This led to more fines, but jail time would soon follow. Because her probation had zero tolerance for alcohol, Sytch was charged with possession and being under the influence. Due to her heavy drinking, she was also hospitalized, after which she was imprisoned for five months.
She was paroled in early 2017, a condition of which being that she would undergo a WWE-sponsored rehab program, do more community service, and report to the probation office after her rehab was finished. Evidently, Sytch has not kept to the zero-tolerance threshold she was given, as a petition to revoke her parole, as well as a bench warrant for her arrest, were later issued. Until her DUI incidents this year, it seemed she was living under the radar without anyone knowing where she was.
It doesn't look good for Sytch, who finds herself having to answer for a laundry list of wrongdoings and wasted second chances. However, she will have to wait at least until August to receive her day in court.
Do you think we'll see Tammy Sytch back healthy and happy again? Let us know in the comments or on Twitter here.