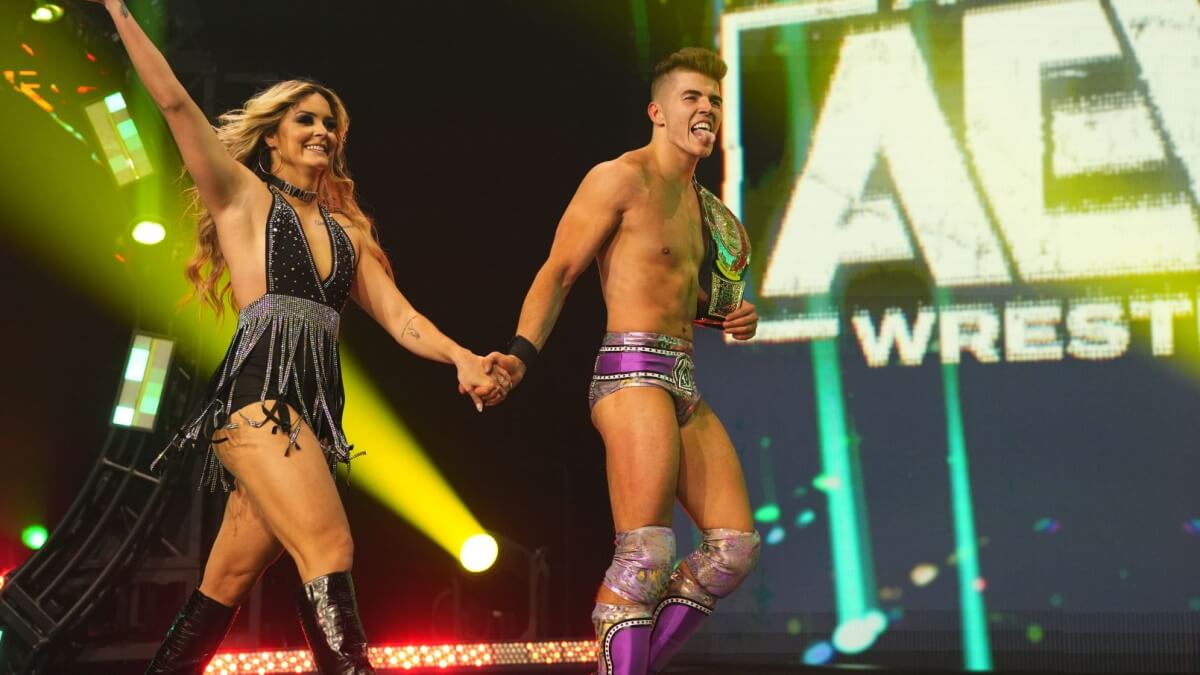 Tay Conti took to Twitter to share frightening messages received from someone on social media directed towards herself and Sammy Guevara.
Seemingly blurring the line between reality and television, the messages are unequivocally unacceptable, displaying threatening and abusive language.
Tay Conti and Sammy Guevara have been the subject of much online ire after going public with their relationship and appearing in a storyline on AEW television together.
Tony Khan has since reflected on as perhaps having 'misread' the fan's perception of the relationship since Tony himself was quite pleased with the development.
This is not the first instance of reports of fans taking their issues with performers too far, most recently Alexa Bliss was also subject to threatening messages directed towards herself and her new husband, popstar Ryan Cabrera which she also discussed on social media.
Please don't send hateful or abusive messages to anyone, even if you are yourself experiencing a lot of distress.
If you or someone you know is struggling with mental health issues, you are not alone. We have a list of charities, free helplines and resources for across the globe over on our website here.
This is absurd. His name is DUSTIN DOLEZAL and he's been threatening Sammy and I since January. He writes us EVERY SINGLE DAY and apparently planning to do something with us in June. I'm taking legally precautions but if something happens to us y'all know who to look for. pic.twitter.com/tVy4XvSDWZ

— TAYNARA MELO (@TayConti_) May 27, 2022