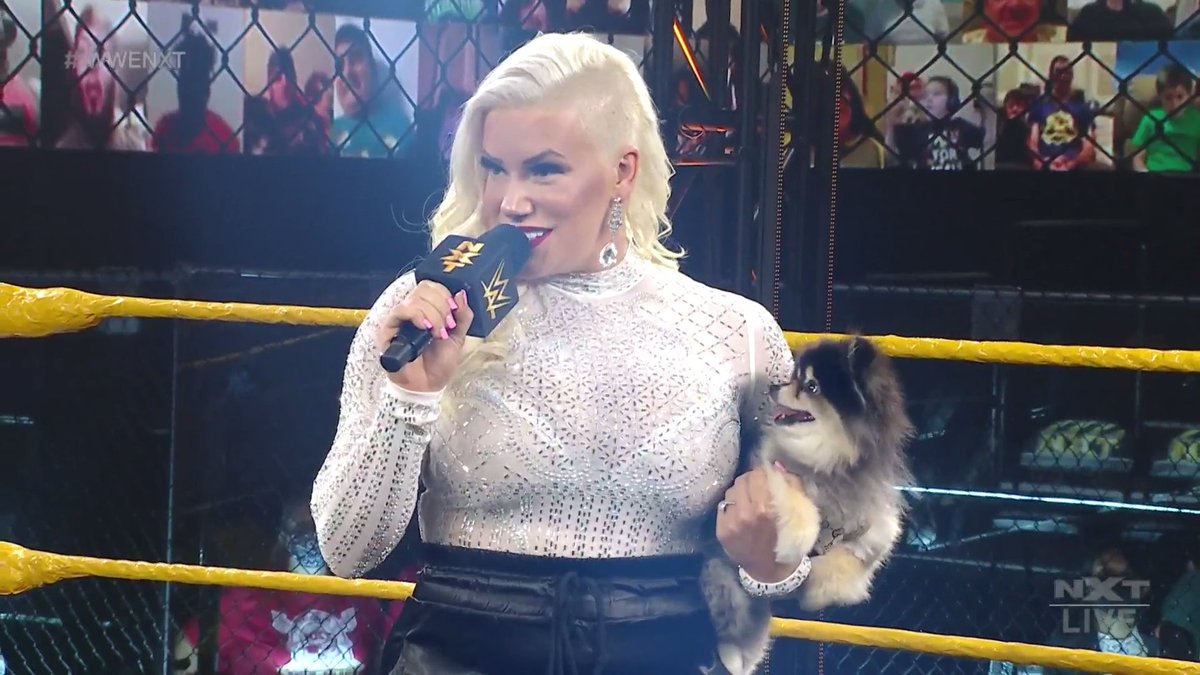 Taya Valkyrie was one of the top female stars in IMPACT Wrestling for several years before her departure, and made big headlines when she signed a contract with WWE.
She debuted on NXT last night, but there was a big change…her name. She now goes by Franky Monet, and it's fair to say that a number of fans aren't very happy with that.
However, Taya has now come out to say that she likes the name a lot, and she actually chose it for herself.
Hey guys, I LOVE MY NAME…..maybe since I picked it. Go figure! ‍♀️ I could be called Sunshine Tuna and I would make it work!!! So take a breath, stop complaining and enjoy this evolution and ride with me. Thanks #FrankyMonet

— Taya Valkyrie (@TheTayaValkyrie) April 14, 2021
She also had a small dog with her, so it's not all bad.
What are your thoughts on the above story? Let us know in the comments on Twitter or Facebook.