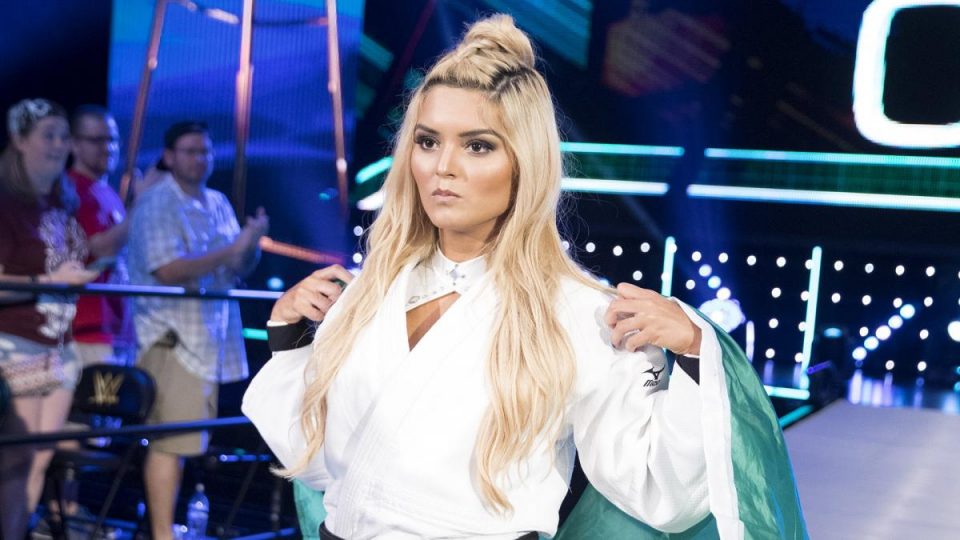 Taynara Conti was one of the many people in WWE who were released on Black Wednesday. She had been largely quiet since her departure but now she has cut a promo on being held back.
Conti cut the promo on her Instagram account earlier today. She also made sure to tell people to check out AEW to see her compete in the AEW Deadly Draw tournament. Here is the quote:
"Let me tell you guys something. I have been underestimated and unappreciated for my entire career and you guys you will always use my look as an excuse. But you know what? You are damn right. Because I do know I have a pretty face. I do know I have an amazing body and I also know that I have been working so fucking hard since I was seven years old. I paid my dues and that's why I trust my talent. I trust myself, I know I can kick ass but if you are still wondering, swipe up and go to AEW and watch me tonight because I am back, bitches."
Conti will be teaming with Anna Jay to take on the team of Nyla Rose and Ariane. This will be her first match since her release.
If you use any of the quotes in this article please credit WrestleTalk for the transcription.
Do you agree with Taynara Conti? Let us know on Twitter!