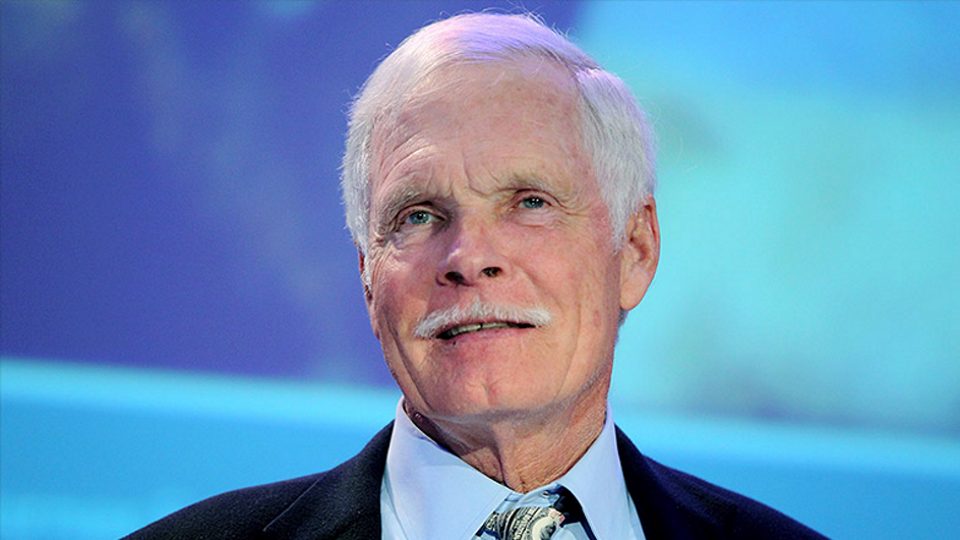 Ted Turner helped professional wrestling turn into 'New Generation' and 'Attitude Eras' when he bought WCW. He is most known for creating CNN and TBS.
Under his ownership, WCW was the only wrestling promotion to out-rate and outsell the WWE.
Turner announced his diagnosis with Lewy body dementia in a recent interview on CBS Sunday Morning. Lewy body dementia is a disease that is often confused with Alzheimer's due to the memory loss it causes.
Turner said:
"It's a mild case of what people have as Alzheimer's.  It's similar to that, but not nearly as bad."
Lewy body dementia is associated with aging. It typically develops in people the age of 50 or older; Turner, will be 80 next month. The average lifespan of someone with Lewy bodies is 5-8 years, according to the National Institute on Aging. Although, the lifespan of someone suffering from dementia with Lewy bodies can be 2-20 years.
Lewy body dementia affects about 1,000,000 Americans. It is caused by abnormal proteins in brain cells which causes sufferers to endure hallucinations, tremors, and memory loss—among a long list of other symptoms.
You can help fight Lewy body dementia by volunteering or donating on the Lewy Body Dementia Association (LBDA) website.
We at WrestleTalk would like to send our best wishes to Turner and his family.