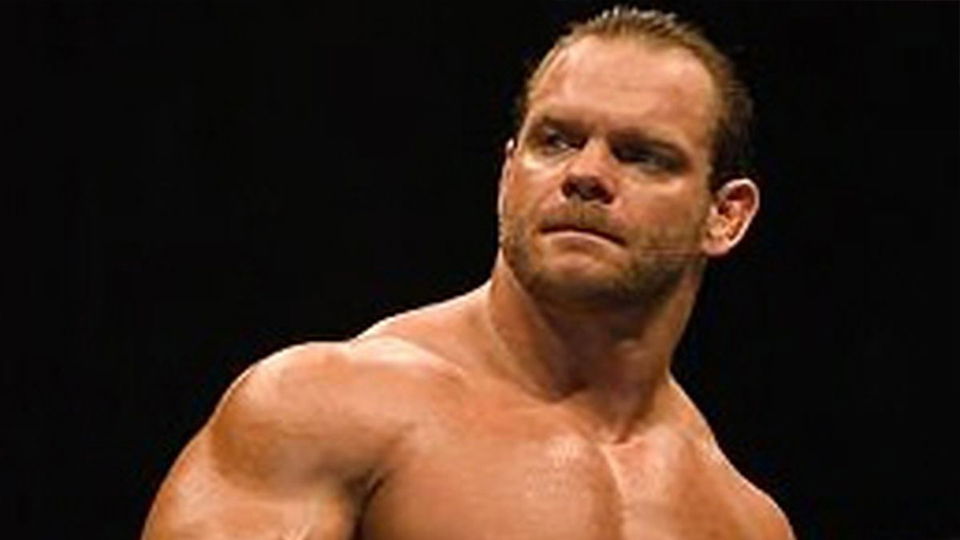 Over the three day period from June 22nd to June 24th, 2007, the latter of which coincided with WWE's Vengeance PPV, Chris Benoit murdered his wife Nancy, his young son Daniel, and finally committed suicide.
It remains the darkest moment in wrestling history, but also ironically finally forced through much-need changes to mainstream wrestling content and practices that have, hopefully, helped to safeguard it from happening again.
Vice's critically acclaimed Dark Side of the Ring series opened its second season with a two-part episode about the events with in-depth interviews from the three men that probably knew him best: Chavo Guerrero, Dean Malenko, and Chris Jericho, as well as Nancy's sister Sandra Toffoloni and Chris Benoit's son from his first marriage, David Benoit.
Obviously this list is going to be really rough-going, so please know that going in, as we talk about the actions of a man who shouldn't be remembered, but cannot be forgotten. Here are 10 things we learned from Dark Side of the Ring: Chris Benoit.
---
Nancy wanted Chris Benoit to quit wrestling in 2007
A key focus of the documentary is that after Eddie Guerrero died in 2005, Chris Benoit fell apart emotionally. As Chris Jericho testifies, Benoit and Nancy's relationship went from very loving to, in Jericho's carefully chosen words, "volatile."
Vickie Guerrero tells of a time when Benoit, during an argument with Nancy, smashed the windshield of their car with his bare hands. Jericho says that his friendship with Benoit more or less came to an end after Eddie's passing because Chris became so much more insular, even calling him a "hermit". Jericho said, however, that Benoit refused to take time off throughout his career, and that was not going to stop now.
"I think he just continued on because he didn't know what else to do."
Nancy's sister Sandra adds that in 2007, the year of the tragedy, Nancy wanted Benoit to leave the industry, saying "He was so grief-stricken on a monumental level that [Nancy] thought staying in the company and the business was eventually going to harm his well-being."
---
The Wellness Program Was Full of Loopholes
Despite Ring of Hell author Matthew Randazzo noting in the documentary that Benoit has 10 times the amount of testosterone in his body as normal, and that it was quote "irrefutable" that Benoit was on steroids, despite the WWE Wellness Policy program being introduced in February 2006, to test their talent for recreational drugs, other medication, and steroids.
Randazzo argues, "In practice, it would seem this original version of the program had large loopholes in it, and large blind spots that allowed wrestlers to use drugs at a really large scale without tripping the test." And the doc shows texts that Nancy sent to Chris Benoit about his steroid abuse, with one text reading: "we both know the wellness program is a joke."
---
JR Was The Only WWE Representative At The Funerals
As anyone who visited WWE.com in the weeks following the Benoit case will know, Chris Benoit was erased from WWE history as the company washed their hands of anything to do with their former World Champion. In fact, WWE only sent Jim Ross as a company representative to the funerals for Nancy and Daniel.
When talking about Ross being there, Sandra says, "The WWE sent JR, and I lost my cool and told him to his face that he wasn't welcome at the wake. It was all a work." JR himself says in the documentary, "I felt like I was the most unwelcome person in the building because I was a WWE guy. And I probably knew him the best of anybody there."
---
WWE Shut Out David Benoit
One of the saddest new perspectives the documentary gives us is not only was it a horrible tragedy for those who died, but life was really hard for those left behind. David Benoit says that he still considers his father his hero, that the man who committed the heinous acts was not the same Dad he'd known.
David was a regular at WWE shows with his father and was present for Benoit's huge World Championship win at WrestleMania XX. However, once his father became a real-world scandal, no one from the company reached out to him. He says in his interviews, "Screw them. They weren't there for me. They backed off like I didn't even exist."
Vickie Guerrero, who became an on-screen personality for the company after her husband's passing, notes, "It was understood that we were not to speak of Chris, speak of Benoit, speak of anyone of that incident. That was something that was really hard for us to do, but because we all wanted our jobs, it was understood."
---
The Cops Knew It Was A Homicide While WWE's Tribute Show To Benoit Was Airing
On Monday, June 25th, after finding out about the tragedy earlier that day, WWE ran a tribute show to honour the career of Chris Benoit. At that point, the only news was that Chris, Nancy, and Daniel were dead.
Jim Ross says in the documentary, "Vince McMahon couldn't go on the air and not do anything. So we went on the air and did what we thought was right. We tried to honour the guy, honour his family, his fans, but we didn't have the full story. Shame on us for that, I guess…We did not know all the information, that's our fault."
The show featured a lot of wrestlers talking about how much they all loved and admired Chris Benoit. However, Chris Jericho was not present for it, declined to be a part of it, saying that he watched the show from home while drinking a bottle of vodka.
Dean Malenko says in the documentary that it wasn't until after the show finished that WWE learned the truth of the situation, and Vince McMahon made a public apology for it on the following night's episode of ECW. However, the documentary reveals that the cops knew it was a double murder-suicide – and reported it as such – as soon as they discovered the bodies earlier in the morning. 
---
Religion and The Eddie Connection
Prior to his friendship with Eddie, Chris Benoit was not a religious man, and it was, in fact, Eddie that introduced Chris to religion and bought him a bible that Benoit subsequently took everywhere. The documentary says that Eddie was trying to help Chris find his "higher power".
As already discussed above, Benoit took Eddie's death very badly and fell into a deep depression that fractured his home life, until he started writing a diary addressed to Eddie believing he was actually communicating with him.
Dark Side of the Ring does take time to highlight the religious connections to the Benoit murders, with Randazzo pointing out that bibles were placed next to the bodies of Nancy and Daniel, that he did write a suicide note and placed it inside a bible, and one of two Internet searches his did on his final morning were of a bible passage about a young boy being resurrected. 
---
Some People Still Don't Believe That CTE Was Fully To Blame
The documentary also features interviews from former WWE wrestler and now President of the Concussion Legacy Foundation, Chris Nowinski, who talks at length about the connections between Chris Benoit's actions and the multiple concussions he suffered wrestling.
Nowinski says that Benoit, after he heard what Chris was researching, even approached him to talk about concussions, saying he's had more than he can even count. He says that Benoit asked him to call him the following week, but when he did Chris was in the middle of a heated argument and asked to call him back – but he never did.
Nowinski says, "I wonder if the reason he asked me to call him was that he knew something was going on, but he didn't quite appreciate what that was." The Legacy Foundation contacted Chris Benoit's father, who granted them access to Chris' brain after his death and did extensive testing on it, doing a press conference to show what damages CTE had on Benoit's life.
Nancy's sister Sandra, however, thinks it was more than just CTE. She says, "It's not one thing, I think it's a factor of alcohol, and drugs, and – yes – possibly CTE, and stress and grief." 
---
Chris Benoit Wouldn't Want To Go Into The Hall Of Fame
Chris Benoit will never go into the WWE Hall of Fame, and according to Jim Ross, one person who would fully agree with that decision is Benoit himself. JR says in the documentary, "Absolutely not. The issue is, if Chris were here and we could talk to him, he would say, 'putting me in the Hall of Fame is going to be one of the great distractions of the entire event'." 
Jericho agrees, saying that Benoit used to tell him that while critics are critics, nothing else matters but the respect of your peers, saying that if Benoit could see how his peers now see him, he wouldn't want that. Jericho adds, "It nearly took down the whole business. What Chris did, nearly destroyed the only thing he ever loved from a professional standpoint."
However, David Benoit says, "I want them to recognize Nancy. She definitely deserves the recognition she doesn't get." Jericho agrees, mentioning Woman, the gimmick Nancy had in WCW "She's a Hall of Famer in my opinion… I'd like nothing more than to see Woman in the Hall of Fame."
---
Sandra and David Reunited at AEW Revolution
One of the most touching moments comes towards the end of the documentary. At one point the Vice crew ask Sandra if she's had any contact with David Benoit or his family and she replies that she tried and failed. "I was told, I won't say by who, that the children didn't want anything to do with us. And, apparently, the children were told we didn't want anything to do with them because of what their dad did. Which was absolutely not the truth."
This is followed up by an interview with David Benoit, struggling to get through, when he is hugged by Chavo Guerrero – an executive producer on the series – and Sandra. It's revealed that Chris Jericho – who Sandra calls a wrestling angel – put them in touch and invited them to attend AEW Revolution.
David and Sandra are shown enjoying the show, and David says that he still loves wrestling. The pair are also shown backstage with Jericho after his match.
---
Sandra Toffoloni Wants To Forgive Chris Benoit
Perhaps that reconnection has led to one of the most surprising moments of the documentary where Sandra reveals that she would one day like to forgive the man who murdered her sister and nephew. "Everyone deserves forgiveness. Everyone deserves mercy. I think within time, there will be a day when I get on my knees, and I finally say it. That I forgive him. You never know, it might be tomorrow, but I do know it's not today."
So that was 10 things we learned from Dark Side of the Ring's look at the Chris Benoit tragedy, what did you think of the documentary? We highly recommend checking out the series. 
Did you see Dark Side of the Ring: Chris Benoit? Let us know on Twitter.