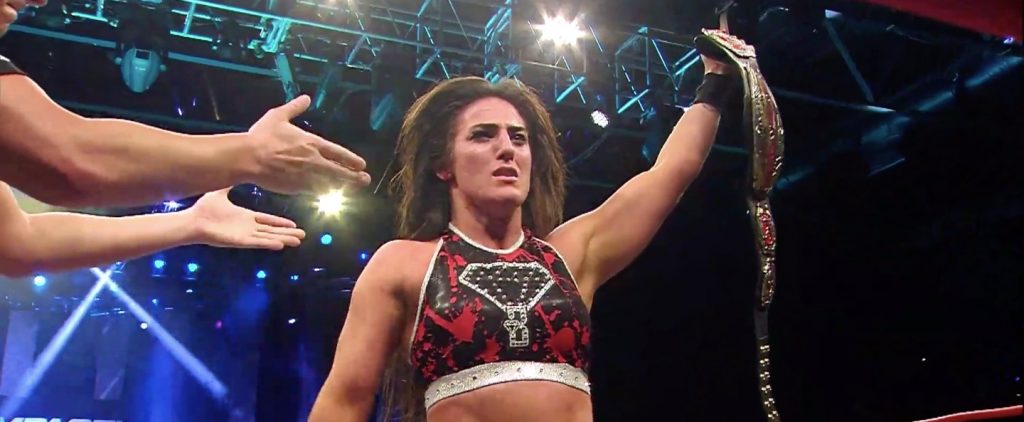 Impact World Champion Tessa Blanchard took part in a media conference call today where she discussed a number of topics including the accusations against her using racial slurs.
Blanchard won the Impact World title at Hard to Kill. The day before, however, former colleagues came forward with stories of her bullying others and using the "n-word".  Today was the first time she addressed the media since the accusations came to light.
Here is the full quote, courtesy of Pro Wrestling Sheet:
"Some people, they look at social media and someone will make an accusation, someone will say something, and then everyone hops on the bandwagon. We've all got our own stories. There's a side of everyone's life that's public and there's a part that's private. There's a part that's for all the world to see and can be judged by anyone that's actually interested in it, and it's very unfortunate that some people resort to saying certain things, but it's just not true."

"To see your coworkers and to see your peers say things about you, some things that are just not true about you, it did hit me very hard, but I'm the kind of person who has extreme mental strength,"
Blanchard is sticking to her guns. On the call, she also talked about other stars she wants to face in the future. She named Will Ospreay to be one of her most desired opponents.
What do you think of the comments made by Tessa Blanchard? Let us know on Twitter!