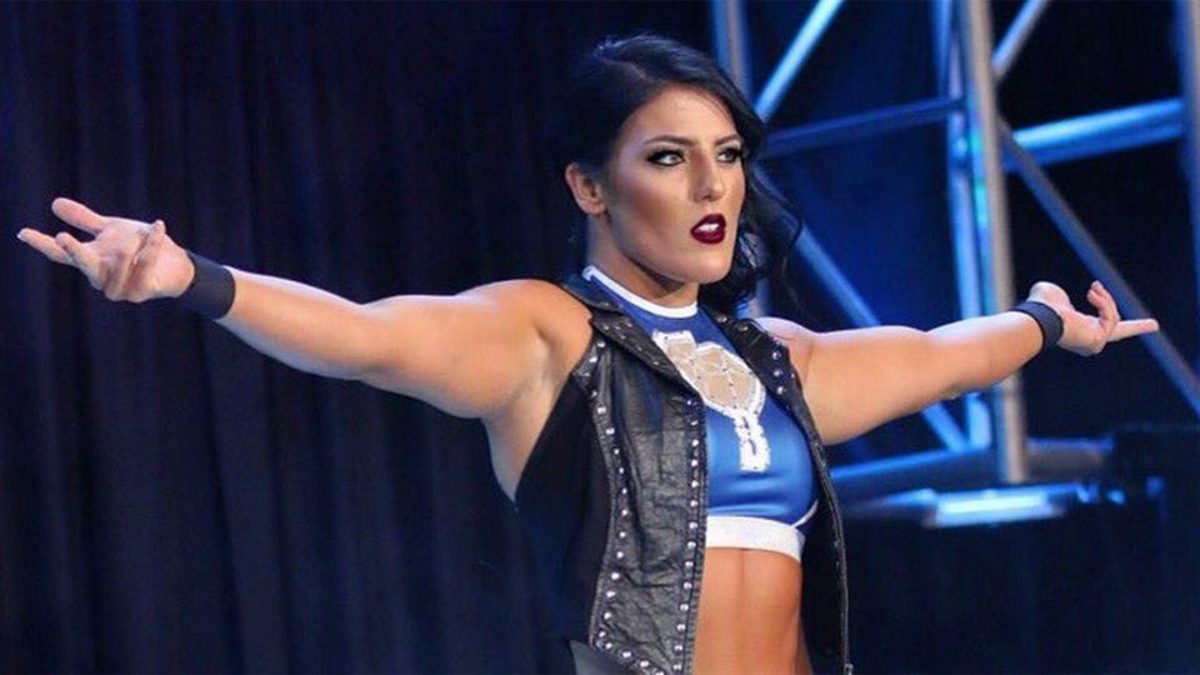 There was recently a report that former IMPACT World Champion Tessa Blanchard had been in talks with AEW in regards to signing for the promotion. Unfortunately for fans of Tessa, these reports appear to have been false, and we are no closer to finding out when we'll next see her in the ring.
Despite the reports being quashed, Blanchard is still teasing fans as to where she may end up, and has been spotted training with AEW star Dustin Rhodes in a picture Rhodes shared on Twitter.
Had some special guests come train today at @AcademyRhodes @Tess_Blanchard @Daga_wrestler @VertVixen @jazminallure
Thanks guys for the Academy sweat!! pic.twitter.com/2qX0fBMMGW

— Dustin Rhodes (@dustinrhodes) May 18, 2021
Blanchard then thanked Rhodes for letting her train with him, tweeting:
Thanks for putting in work with us today! You're fearless.
While Tessa is undoubtedly one of the most talented female wrestlers on the planet, she does come with a level of notoriety, which may be putting the bigger promotions off signing her.
There have been reports of backstage heat when she was with NXT, and several IMPACT stars accused Tessa of bullying and racism in 2020.
We'll keep you updated with any further news regarding Tessa's future.
What are your thoughts on the above story? Let us know in the comments on Twitter or Facebook.