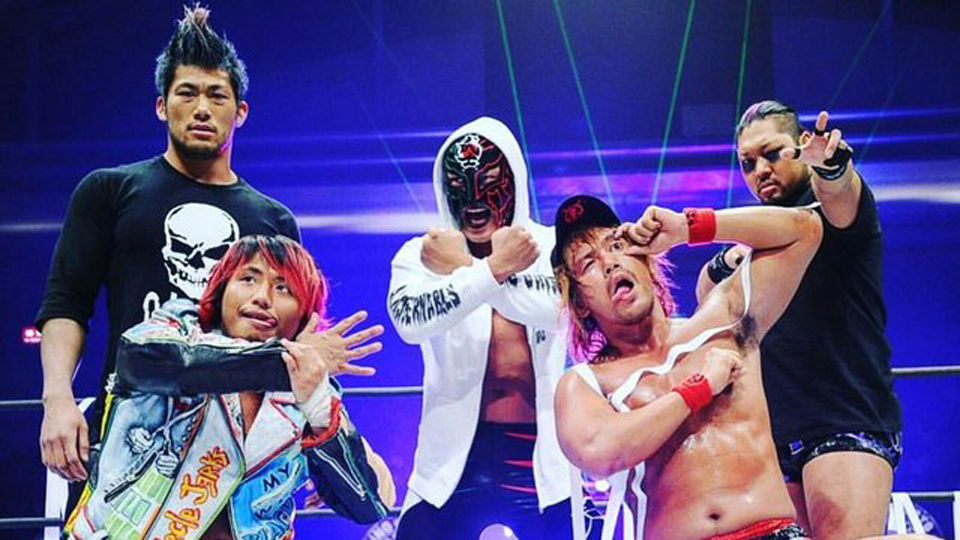 Tetsuya Naito has announced that a new member of Los Ingobernables de Japon will be revealed at NJPW's next big event King of Pro Wrestling on October 8th.
The video below show the healthy members of Los Ingobernables de Japon gambling in a casino with Naito while also discussing their future. SANADA, EVIL, and BUSHI all appear alongside Hiromu Takahashi's jacket and stuffed cat Daryl.
Naito spoke about a message he delivered back in April where he said that while staying the same and never giving up are important, being able to move forward is important as well. He elaborated that at the time he was speaking about himself and his transformation from the 'Stardust Genius' into 'El Ingobernable', however now his words hold a different meaning.
Moving on from Hiromu
Naito explains that while Los Ingobernables de Japon would like to simply wait for Hiromu to return from injury, they will move forward while they wait. This is when Naito makes his announcement that going forward five members of LIJ will await Hiromu's return instead of the current four. As Naito says the reveal will be made at King of Pro Wrestling on October 8th, the four members of LIJ put their fists together with Hiromu's jacket.
This will be the first time since December of 2016 that a new member will join Los Ingobernables de Japon. The last member to join was Hiromu Takahashi following his return to New Japan post-excursion. Los Ingobernables de Japon is perhaps Japan's most exclusive faction having only been comprised of its core five members throughout its history, with the only exception being when Jay Lethal was considered a member briefly in 2016.
Dragon Gate star Shingo Takagi is hotly rumoured to be the sixth man in the group, following his departure from the promotion this week. Tune into New Japan World on Monday morning to find out.
Who do you think will be revealed as the new member of Los Ingobernables de Japon? Let us know in the comments below, on Twitter or on Discord!