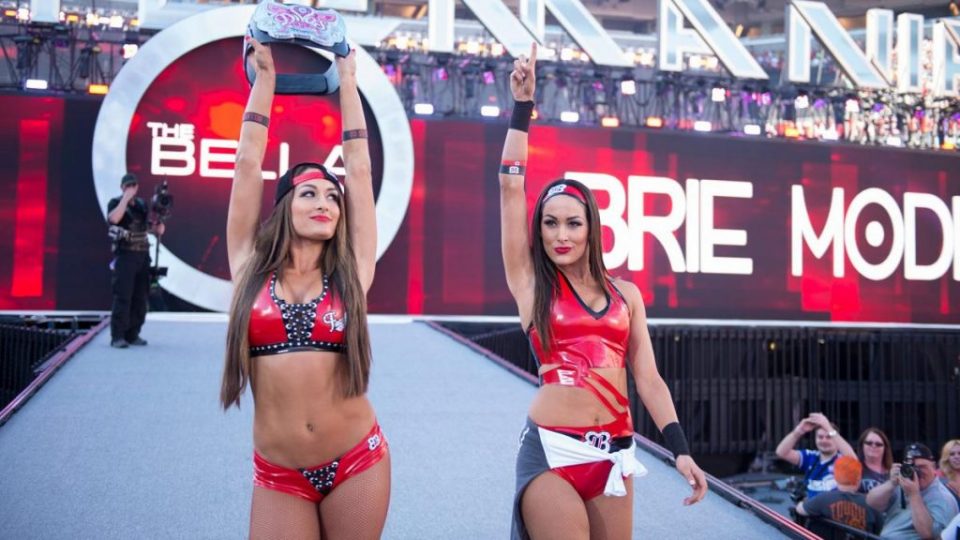 Hooray for babies! Both Brie and Nikki Bella have announced they are pregnant, and Vince McMahon and Paul Heyman are already thinking of potential storylines for 2038.
Speaking to People Magazine, the Bellas revealed that not only are they pregnant, but their due dates are just two weeks apart.
"Wait, twins being pregnant at the same time? People are going to think that's a joke. We both are shocked. People are going to think we planned it, but you can't really plan pregnancy!" said Brie.

"[It was] a total surprise. It took even me a good week to come to terms with like, 'Oh my gosh, I'm pregnant.' I'm not ready for it," added Nikki.
Sort of interested to find out what she thought would happen following a night of Bella to Belly.
You can check out the full interview below.
Brie admitted that she was shocked to find out she was expecting, as her and husband Daniel Bryan had decided they would only have one baby.
"My husband and I were trying for seven or eight months, but then I felt in my heart it was a sign from God, like, 'You guys are good with one,' so we stopped trying. When we were in France meeting Artem's family, I felt a little off. I was irritated and uncomfortable in my body. When we got home, I took a test two days before Thanksgiving, and when I saw the positive sign, I was like, 'Oh, s—!'"
Congratulations to both Nikki and Brie on this very happy occasion.