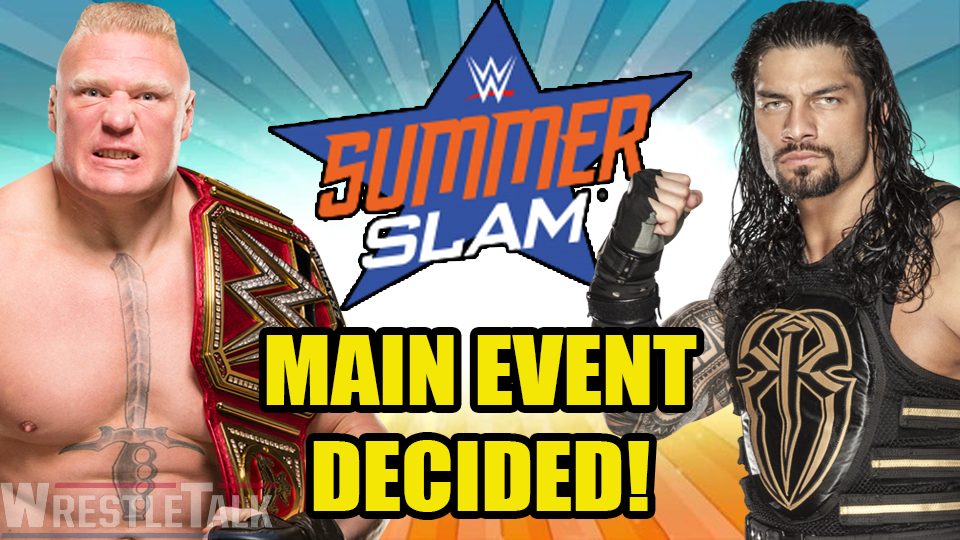 Last night on a historic episode of Raw, Roman Reigns fought Bobby Lashley to decide the identity of Brock Lesnar's SummerSlam challenger. Needless to say, the 'Big Dog' prevailed to a surprisingly decent reaction. Come on now, did you really expect a different result?
https://www.youtube.com/watch?v=EaIKidkUDPY
Whilst it's unknown whether the 'Dominator' will be added to the fracas at a later date – there has been much talk of Lashley being groomed for the top spot – right now, the SummerSlam main event is set to be the final chapter in the Brock Lesnar vs. Roman Reigns saga which began way back at WrestleMania 31.
At WrestleMania 34, the Samoan's story of coming close but failing to touch the face of immortality continued when he dropped another headliner to the 'Beast. This time, all reports suggest that he was originally slated to triumph but the result was changed at the eleventh hour to ensure Brock broke CM Punk's record of longest reigning champion of the modern era.
One more chance awaited Roman at the Greatest Royal Rumble inside a Steel Cage and this time, if replays are to be trusted, he should have left with the red strap after his feet touched the floor first following a spear through the side of the cage. Alas, it was ruled that Lesnar retained, bringing the story neatly to SummerSlam and setting the stage for a championship change.
The following video contains graphic scenes:
https://www.youtube.com/watch?v=pXHGgdVvrWk
Over the past three months, WWE have built Brock Lesnar as the careless defender. The man who doesn't want to put his gold on the line but will happily turn up at UFC to challenge their top guy. This has been a deliberately woven story by the main McMahon to ensure Roman is cheered by what is usually a hostile Brooklyn crowd.
WrestleTalk want to know your thoughts on last night's decider, Brock Lesnar's championship reign, and whether Roman is your guy or if you'd prefer to see Brock retain and then drop it to an up and coming star. You can get in touch with us today on Twitter and Discord.