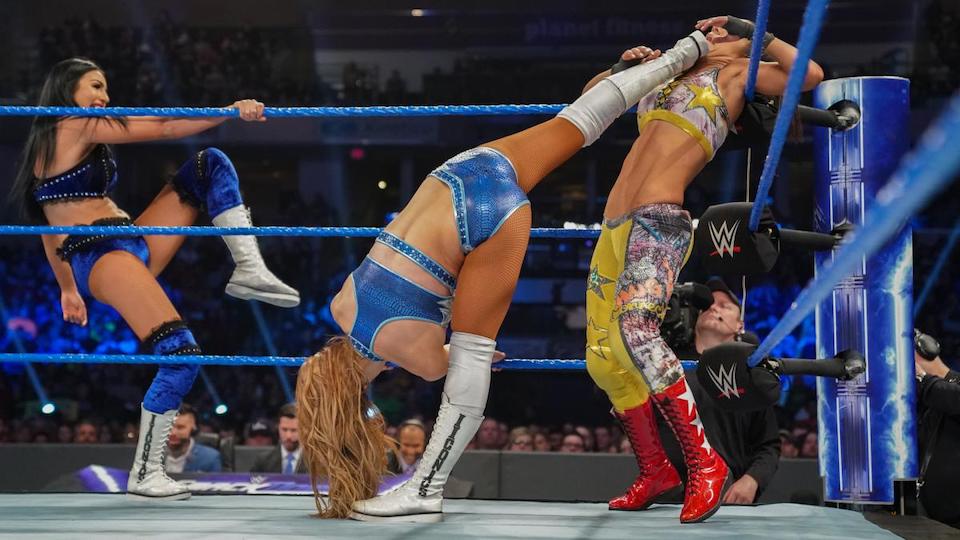 It's been over a month now since it was reported that both Bayley and Sasha Banks had thrown a "tantrum" following the loss of their WWE Women's Tag Team Championships to the IIconics.
While it seems we'll never get any real confirmation on the matter, with various stories coming out about the matter and Sasha Banks seemingly in an endless stalemate with WWE over her future, we now have another point of view.
Billie Kay and Peyton Royce of the IIconics have spoken to Express Sport about winning the titles and the WrestleMania aftermath.
"Immediately after the match we were all in tears, all crying. Just filled with emotion, we got pictures together which we then posted on our Instagram," said Peyton.

"I mean, I know there's all these rumors going around and we didn't see anything. Everyone was super happy and excited for us. The rumors to us is [that] we didn't see anything that we're hearing."
They were then asked about the ongoing Sasha Banks saga.
"Yeah, we don't really pay attention to rumors or social media and all that kind of stuff in that aspect," Kay said. "We had a great experience with them and it holds a really special place in our hearts.

"You can find them [pictures], we're all embracing each other."
View this post on Instagram