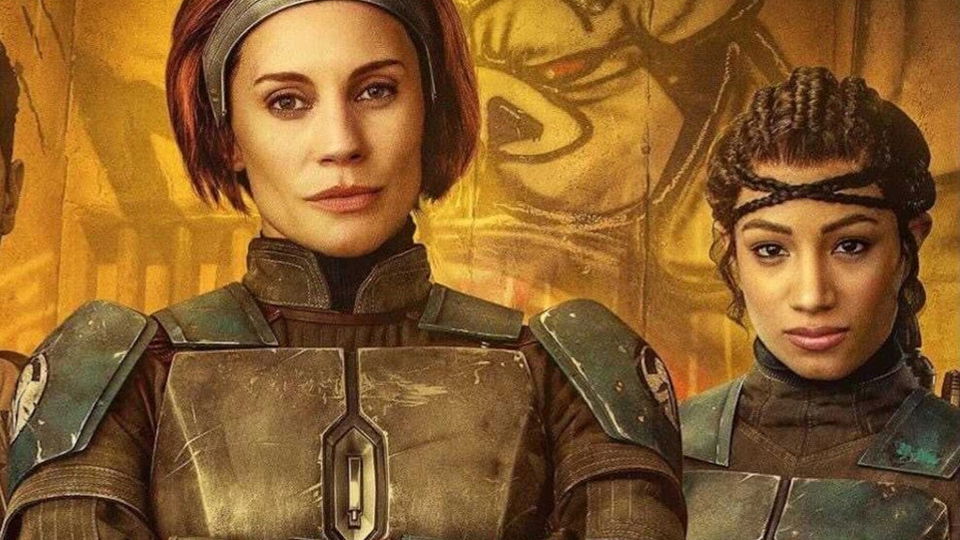 Sasha Banks (real name Mercedes Vernado) has been praised thoroughly for her work on The Mandalorian. That praise comes not only from fans and critics but her peers as well.
Banks' co-star Katee Sackhoff recently did an interview with the Schmoedown Entertainment Network where she not only praised her work ethic but said she wanted to be Banks' tag partner as well. Here is the quote, courtesy of Fightful:
"Mercedes is such a beautiful blend of so many qualities that are phenomenal. She is one of the hardest workers I've ever met in my entire life. She is grateful and humble. She's incredibly talented and fierce. She is open to learn. She's gonna be a superstar and is absolutely amazing. She is so physically capable and makes it look easy. There are certain things I've been trained to do as a fighter and actor, but when they do it as a living and as an athlete and they are flying around, it's very different than me pretending to do it in a foam pit with a bunch of five-year-olds. I really really want to fight with Sasha. I want Katee Sackhoff to show up and be her tag team partner for a WWE match."
Sasha Banks and Katee Sackhoff were aligned on The Mandalorian as the Mandalorians Koska Reeves and Bo Katan.
What are your thoughts on the above story? Let us know in the comments on Twitter or Facebook.