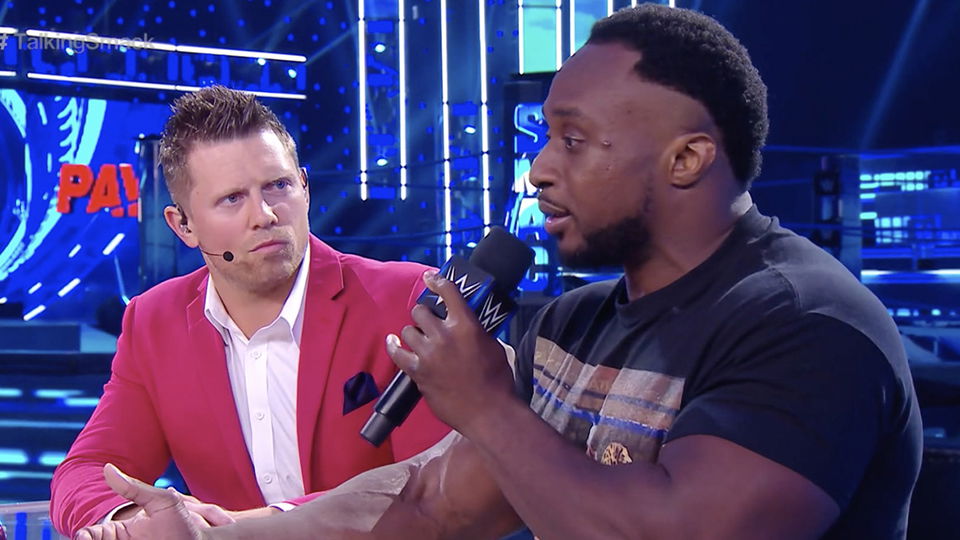 There has been a ton of talk since Big E's segment with The Miz on Talking Smack. All of this coincides with Big E's new singles push as he finds himself without the New Day for the first time in years. Now, we know what WWE was thinking when they put together these segments on Talking Smack.
The Miz recently spoke with UPROXX where he discussed how the segment was designed to show that Big E is not just a goofball. Here is the quote:
"Every time I have a conversation with Big E, he's always enlightening. To be honest, I got told I was doing Talking Smack an hour before I was doing it. WWE knows, 'Hey we need a host, fill him in right now.' I didn't have any time to prepare because I was doing Smackdown right before that. I put my suit on and went at it and just started talking. We got into a discussion where I felt I was right and he felt he was right. I had positive and negative feedback from that show. Big E and I talked about it. My goal was to showcase Big E not just being a goofball, not just throwing pancakes.

I wanted to show people he has a serious side. How do I get that out of him? I didn't need to do that. He has a serious side and when we started talking, I think people looked at him and said, 'Wow, this is Big E.' I've been a WWE champion and I've been in the main event," he continues. "I know what it takes, what the brass is looking for. Sometimes when you're goofy and funny, you're just entertainment, you're not a main event poster child. I know what Big E is saying. I know he doesn't want to be a bland superstar.

If you listen to Big E in the first and second Talking Smack, they're different. But they're both a serious Big E and that Big E is a main-event-caliber, money-making Universal champion-type superstar. I do believe that Big E will be able to be a world champion very quickly."
Big E managed to defeat Sheamus at Payback last Sunday. This marked the first time Big E picked up a singles win on pay per view since Elimination Chamber in 2014. At that show he defeated Jack Swagger to retain the Intercontinental Championship.
What did you think of Big E's Talking Smack segments with The Miz? Let us know on Twitter!