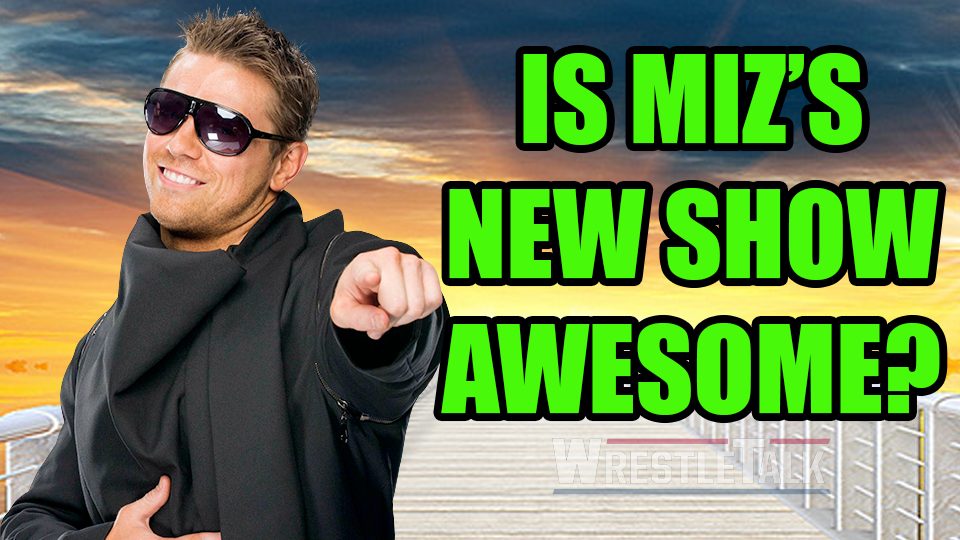 He's a former WWE Intercontinental Champion, but now the Miz and spouse Maryse are scoring a different type of victory.
Following SmackDown Live on Tuesday evening, the much-hyped Miz & Mrs. Reality series made its debut on the USA Network to much fanfare. Described by the 'Awesome One' more as Curb Your Enthusiasm than actual reality, the WWE produced show attracted a wholly impressive 1.473 million viewers which put it fifth in the ratings for the 18-49 demographic.
The episode, which saw Mizanan worry his wife was going into labor backstage at a WWE event, drew twice as many eyes as this week's Total Bellas on E! (610,000 viewers) and kept over half of the SmackDown Live audience which went before.
This is encouraging news for WWE and the series as a whole. While numbers will inevitably dip and possibly rise again in the coming weeks, it attests to the popularity of the Miz as a wrestler and character that he can help draw such a large number to a reality show which, in the current television climate, are ten-a-penny.
WrestleTalk would like to know your thoughts on the series, whether you watched it, whether you're planning to view it, and whether you believe it can maintain its strong numbers in the weeks to come. You can get in touch today on Twitter and Discord.