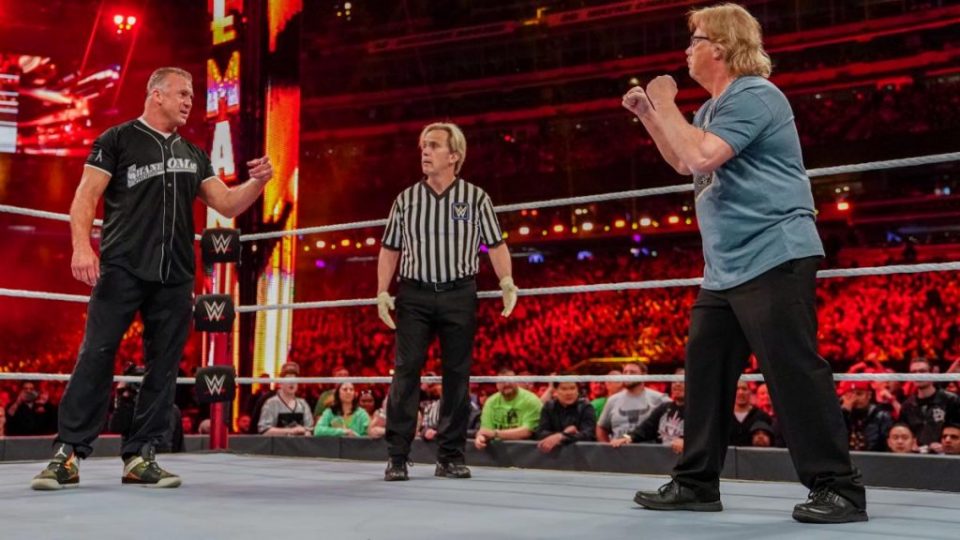 George Mizanin stole everyone's hearts in the build-up to, and actually at WrestleMania 35 this year. At the "show of shows", he got into the ring and attempted to help his son in his Falls Count Anywhere match against Shane McMahon. An impromptu spot in the bout actually saw Shane knee MizDad so hard in the chest that one of his ribs broke.
Whilst George might have appeared on arguably the biggest wrestling event of the year, he made a more low-key appearance yesterday at an independent show in Ohio. At the Absolute Intense Wrestling event entitled 'Keep Their Heads Ringin", MizDad came to the aid of former WWE superstar Hornswoggle.
Miz's dad with the run in tonight! Thanks George! @aiwrestling pic.twitter.com/3uaQigGpL3

— Dylan Postl (@DylanPostl) May 18, 2019
Hornswoggle actually took to Twitter to thank George Mizanin for his help.
The Miz is set to do battle with Shane McMahon one more time in a Steel Cage match at WWE's Money In The Bank show on Sunday night. Do you think we will see another appearance from MizDad as he helps his son to victory? Let us know in the comments.