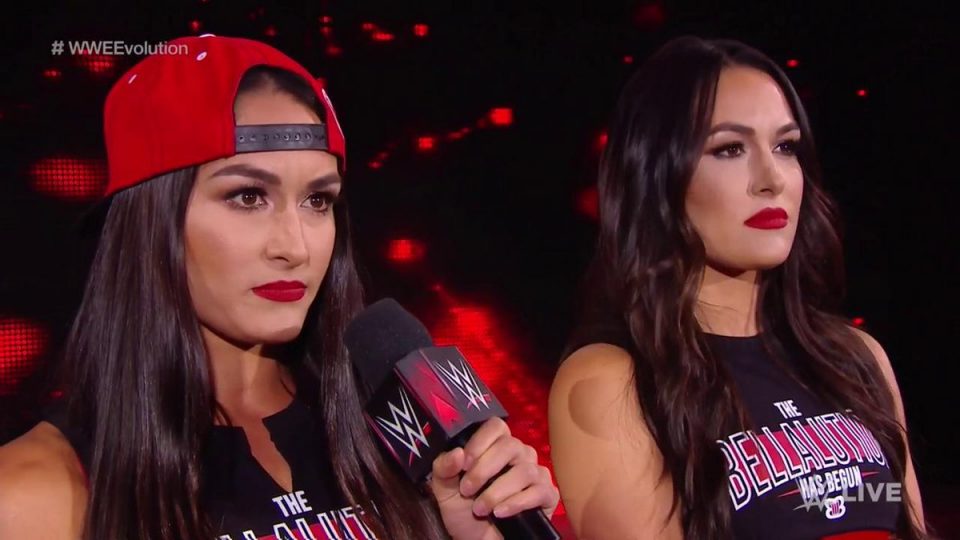 Ronda Rousey ripped The Bella Twins apart on Raw, hitting them with all of the accusations about the reasons for their success that fans have been saying for years.
Nikki and Brie took credit for WWE's Women's Revolution, putting themselves over as pioneers in an incendiary promo designed to intentionally rile up the crowd.
The twins told Ronda that she did not deserve any of the opportunities she had received, to which the Raw Women's Champion responded with one of the most close-to-the-bone diss promos that WWE has seen in years.
The full promo is below (please credit WrestleTalk if using exerts from this transcript)
"I tried my best to be respectful. I really did. I knew that WWE was your territory first and I really tried not to be judgemental even though everything the Divas era stood for made me sick to my stomach.

I tried my best to give you the benefit of the doubt, that you were just doing the best you could with what you had. And so when you guys came running up to me after my WrestleMania performance when we had barely said more than 'hello' to each other before, I thought 'Wow, how cool are these ladies? How great of them to be so accepting and so excited for me being here.'

I really thought we could be sister soldiers and pursue the same goals, that we could be driving forces in the women's evolution together. But that my my mistake. I was too idealistic, I was too naive to see that you guys are the embodiment of a stereotype.

DNBs – Do Nothing Bellas.

You guys weren't there to support me, you were there because there was a camera pointed at me. And never in my life have I seen such desperation for attention.

I mean the only thing you guys have ever done that has impressed me is how far you were actually able to go with the absolute minimum amount of talent.

You leeched off of the names of your men. You plagiarise and dilute their move sets.

You're not pioneers you're a callus. You're relics of the past waiting to be eviscerated like small pox.

Oh, but you guys, the wait is over, because you both know that I could rip your arms off and beat you with them. The only thing stopping me at Evolution is going to be the referee and everybody knows they're not very good at holding me back.

But you know, I am much more than a pretty face with a deadly body. I will ruin you.  Regardless of how much money is poured into marketing you, I will make the name Bella into a four letter word that will be remembered as the societal sore it always has been."
.@RondaRousey is NOT having it with the @BellaTwins on #Raw. pic.twitter.com/jj0ljtrxPx

— WWE (@WWE) October 16, 2018
Angered, Brie responded by calling Ronda and anyone else who thought they were talentless diseases "jealous".
The twins made more ridiculous claims, such as the name Bella doing more for Ronda's career in WWE after the attack last week than she managed on her own. Nikki then said the twins had knocked down doors and Ronda did not compared to them.
Ronda went on the offensive again:
"My entire career I have been knocking down doors. I knocked down doors in judo, I knocked down doors in Strikeforce, I knocked down doors in the UFC and now I am knocking down doors here at home in the WWE.

The only door you ever knocked down was the door to John Cena's bedroom . . . And he eventually threw you out of that exact same door."
Blimey.
Has this brutal promo made you look forward to Nikki Bella vs. Ronda Rousey at Crown Jewel? Who do you agree with, Nikki or Ronda? Let us know in the comments below.