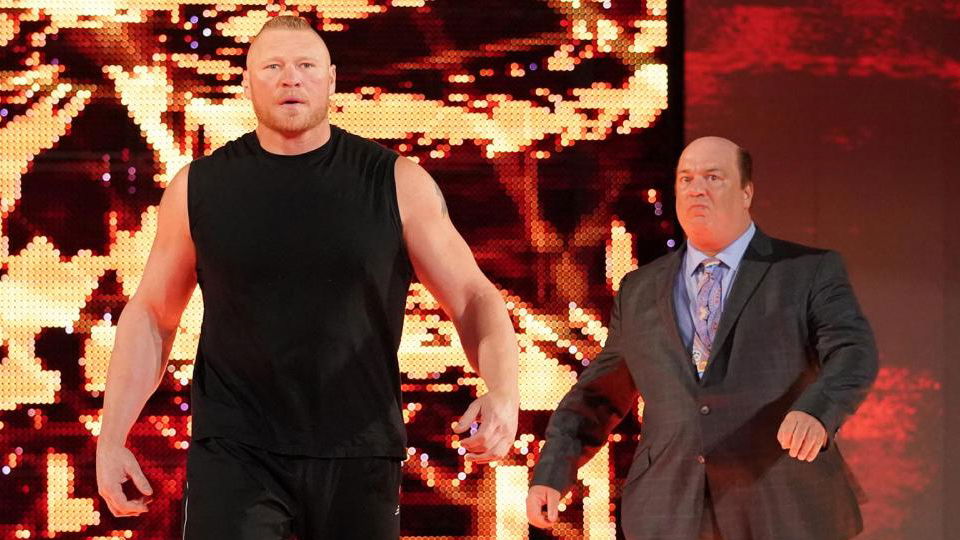 Brock Lesnar's surprise return at Hell in a Cell last night came about thanks to WWE's upcoming event in Saudi Arabia on November 2.
According the Dave Meltzer of the Wrestling Observer, the angle shot with Lesnar at the climax of the Hell in a Cell main event between Braun Strowman and Roman Reigns was to set up a match against the pair at the as-yet unannounced Saudi Arabia show.
Lesnar was thought to be through with the company following his SummerSlam defeat to Roman Reigns, with a return to UFC long in the works.
However, the financial might of the Saudi Arabian sports authority has spoken and Lesnar has been persuaded to wrestle again. It is not yet known whether this will be his only appearance for the company or if he will remain a semi-regular act going forward.
Of course, Lesnar is not the first man swayed into pulling on the tights by the financial clout of the Middle East propaganda peddlers. Shawn Michaels is also set to break his retirement vow eight years after his final career bout against The Undertaker.