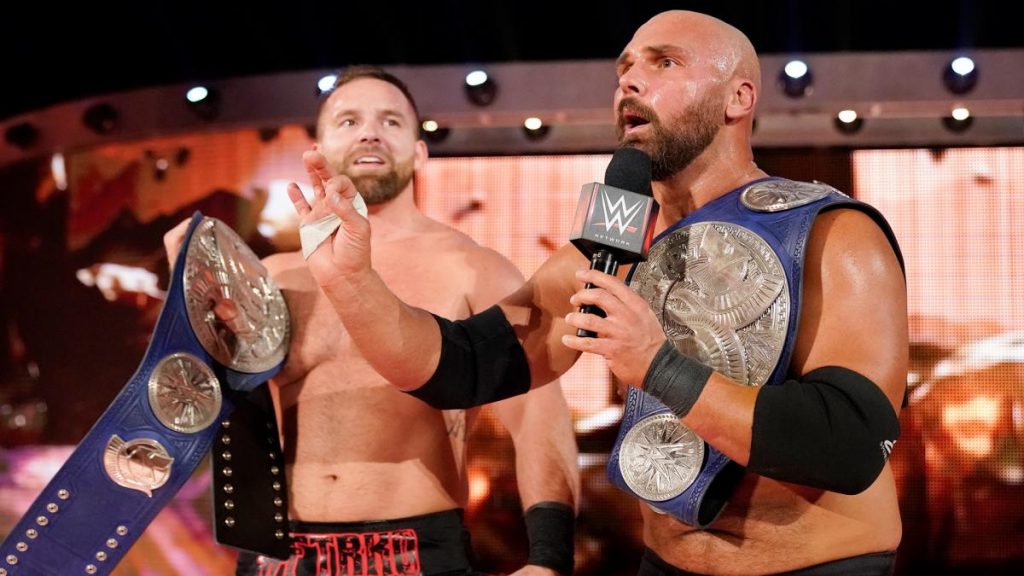 Dash Wilder and Scott Dawson were known as The Revival in WWE. Since being released, they have changed their names to Dax Harwood and Cash Wheeler.
Hardwood and Wheeler seemed to have chosen the name The Revolt as their new tag-team name. The choice has seen some pushback from both fans and independent wrestlers.
Hey @DaxHarwood and @CashWheelerFTR! If ya need ideas for merch or gear or anything we got 5 years worth it just boppin' around! pic.twitter.com/f8q08sIvNs

— Papa Riley (@zanexcore) April 16, 2020
An independent promotion based out of North Carolina has featured a tag team and faction by the same name. The Revolt is a tag team name regularly used by Caleb Konley and Zane Riley in PWX for years.
PWX is one of the promotions recently featured on WrestleTalk's IndyMania YouTube event and was featured in an article here on the website. Konley has wrestled for IMPACT and TNA in addition to being a regular in PWX.
Meet The Revolt.

@calebkonley @zanexcore @manscoutmanning

They have been the Revolt since 2015.

If you'd like some neat Revolt merchandise promoting positivity and acceptance you can find it here:https://t.co/mv9kavIZKE#FTR #FearTheRevolt #FuckTheRevival pic.twitter.com/4jQY8aYl3D

— #HSWN (@HighspotsWN) April 21, 2020
Since both Harwood and Wheeler are from North Carolina and spent a lot of time on the independent scene around the area, the PWX fans and wrestlers seem to be taking it a little harder as it might seem they should have been familiar.
However, Harwood and Wheeler have been regularly wrestling for WWE for years and may not have time to have kept up with team names in use.  Although, one quick search of ProWrestlingTees would have revealed Konley's use of the tag team name.
What are your thoughts? Should Wheeler and Harwood reconsider? Let us know on Twitter.